Oneupweb : What Marketers can Learn from Cupid
You may laugh, get chills or even feel inspired after viewing an advertisement, and yet you can't fully explain why it moved you. Similar to love, isn't it strange how powerful a commercial or print ad can be? Expert marketing can be just as clever and skilled as the infamous, Cupid. The beloved mascot of Valentine's Day, Cupid, has the power to cause humans (and even gods) to fall in love. Learn from Cupid's tactics to help make your audience fall in love with your brand, services and products.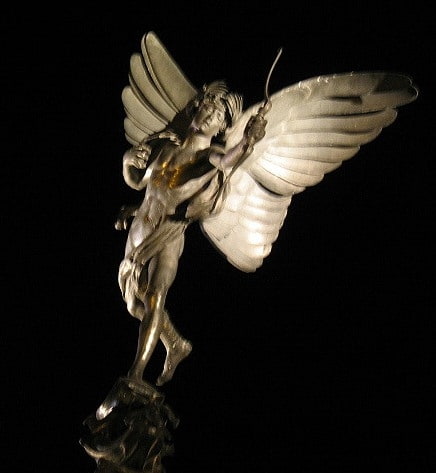 Finding your target.
Cupid makes sure to investigate his target before releasing his arrow and it's important you do the same. Do you know where your audience is? What social media channels do they frequent? And when? Not only do you have to be where you audience is, but be sure you're maintaining an attractive presence. For example make sure your social media properties represent your company. Social media platforms continuously change, so make sure you are up to date!
Preparing your potion filled message.

Marketing is chemistry and it's your job to make sure everything is measured to successfully ignite your audience. It's all about customizing your message to attract and reach who you are targeting. It's also  important that you think of your goals and what "success" means to you.
Aim your arrows with confidence.

In order to construct affective messaging, you have to be a thought leader. Send confident messages by being assertive with your delivery, and perhaps be a little devious (delightfully of course) like Cupid.