Oneupweb : Whining for a Wine iPhone App
I do not own an iPhone. I'm still living in the 'dark ages' with a BlackBerry…only till I'm eligible for an upgrade!  With that being said, I'm constantly amazed by all the apps that are available for the iPhone. There are new ones every day; some are useful, like Boat Load™, some not so much, like iFart. Either way, you are sure to find at least a few that you would use.
In my daily readings, I came across an article about the Snooth Wine Pro app. Snooth is one of the largest online wine reviews sites on the web. They launched an app that allows you to scan a bottle of wine to learn more about the producer, find local stores who carry that particular wine, post a wine review and browse for similar wines.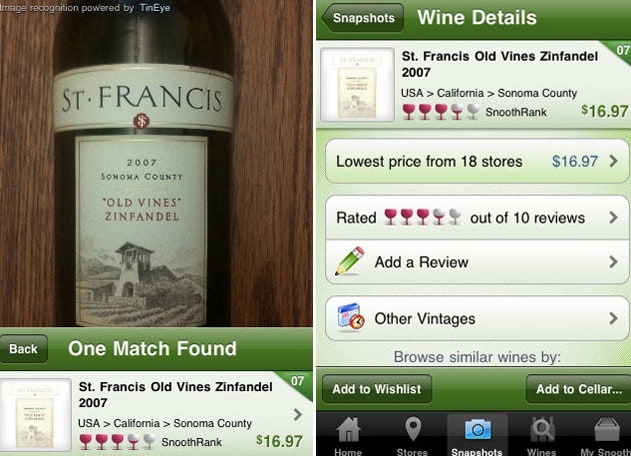 As a wine connoisseur and someone who likes new technologies, I was intrigued. I thought this was the greatest app ever (besides Paper Toss)! Wine can be very overwhelming to understand and can make people insecure about their decisions. This app allows people to experiment with new wines by helping them make an 'educated guess' on what to purchase.
If you're going to spend your money on a bottle of wine, you would like to know what you're getting into and if you're going to like it. The same concept applies to your budget for your digital marketing strategy—consider Oneupweb a satisfying fix to your marketing palette, one that you'll favor above the rest.