Oneupweb : Who's the Hero for Saving Gap's Logo?
I had an immediate rush of nausea, followed by an immense amount of sudden disappointment after viewing Gap's "new" logo. After a moment of digesting the hideous change, I quickly gave it a large eye roll, feeling that it had to be a hoax.
I absolutely love and agree with AdAge's truthful quote, "…it [the "new" Gap logo] looks like something a child created using a clip-art gallery."
Although the major clothing company won't admit the abominable redesign was a PR ploy, deep down I pray that it was all a stunt. And whether or not Gap intended to replace their classic, time-less and beloved logo for a cheap looking image to represent them…I can't disregard the fact they got attention—loads of attention.
Perhaps the whole "bad news is good news" saying holds true for this situation. Rest-assured, I'm happy to hear Gap has decided to revert to their old logo. So, who's to thank for putting Gap in the right mind set? The public. How? Social media.
Gap responded to upset consumers by insisting they submit ideas and designs for a new and improved Gap logo. This move was brilliant, which I almost feel was preconceived. However, Gap has decided to keep their original logo and has discontinued their crowd-sourcing plan.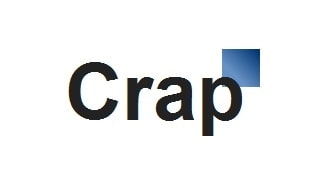 Facebook and Twitter were (and actually still are) overflowing with comments filled with panic, ranting, disappointment, and some rather great, creative and fun humor. Here are two of my favorite actions people took to protest Gap's flop of a logo:
Fake Twitter account – @GapLogo
Gap logo generators
To witness more entertaining ways Gap fans revolted the new logo via social media, visit here.
Do you believe Gap was just messing with the public to receive attention?
And if Gap truly never had a hidden agenda of creating an uproar for the media…then, I now cross my fingers that their fashion designers have more sense than their creatives who were responsible for this whole logo catastrophe.