Oneupweb : Windows 7 Tips and Tricks
With Windows 7 becoming more and more widely deployed, I'd like to share are a few (not so well known) tips and tricks to help you make the most of your new desktop operating system.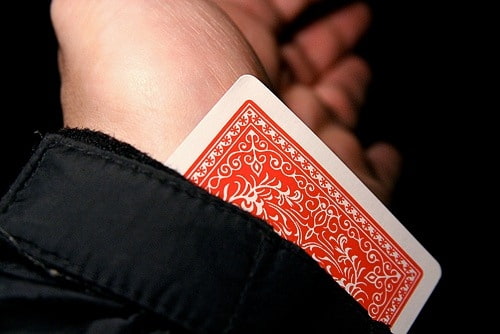 Although this post is more tailored toward home and home office users, next month I will post tips and tricks tailored toward the small office users. For now, enjoy the following Windows 7 tips and tricks:
Problem Steps Recorder: This is a great new tool for supporting family members and friends from afar. Click the Start button and type "psr" (without the quotes) to open the Problem Steps Recorder. This tool can capture step by step (even take screenshots) what a person is doing. When they stop the recording, the session is bundled as an MHTML file and compressed for easy emailing. An MHTML file is an IE-only HTML variant.
InPrivate Browsing: If you share your PC with multiple family members and do not want IE to retain any information you view or type, you can use the InPrivate Browsing mode to do so. The easiest way is to press Ctrl-Shift-P to open a new, private IE window. (You can also set a desktop shortcut for IE that automatically launches in InPrivate Browsing mode; just append "-private" (without the quotes) after the application path, with a space before the hyphen.)
You can also use InPrivate Browsing to disable autodetection of your location and other such browser information.
HomeGroups: Use the new feature called HomeGroups to share documents, pictures and printers easily with other members of your home network also running Windows 7.
Reliability Monitor: Find out what's causing reliability issues. If your PC has issues every once in a while, such as crashes or application hangs, type reliability in the Instant Search bar to open the Reliability Monitor; it will show your system's reliability history over a period of time and what seems to hit your reliability the most.
System Diagnostic DCS: Produce a system diagnostic report of your computer in 60 seconds with minimal effort. Open up an administrator command prompt (Start, All Programs, Accessories, right-click Command Prompt and click Run as administrator) and type "perfmon /report" (without the quotes).
Parental Controls: You can enforce time limits, game restrictions and other access controls on users. Use Parental Controls in the Control Panel.
Live Essentials: Tools and utilities such as, Windows Mail and Photo Gallery have been moved to a download site called Live Essentials.
I hope you find these tips useful. Be on the look out for my next post that will be filled with more Windows 7 tips and tricks.