Oneupweb : #Winning Your Way to 1,000,000 Twitter Followers in 24 Hours
Actor Charlie Sheen has become even more of a sensational figure in recent days by making off-the-wall comments in the media about how he lives his life. He has been on a whirlwind interview tour bouncing from 20/20, TMZ, The Today Show, Piers Morgan and Howard Stern.
This was only a start.
Yesterday afternoon, Charlie took things to the next level by opening an account on Twitter (@CharlieSheen). Within hours he had a following of more than 360,000. By 11am Wednesday that number had soared to 800,000. By 4pm Mr. Sheen had racked up over 930,000 followers.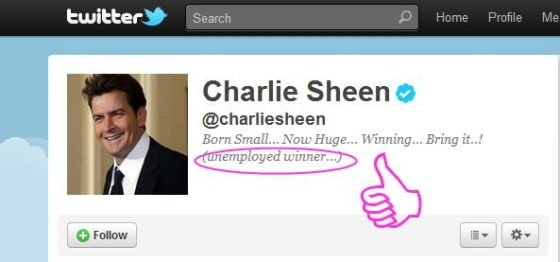 How did this all happen? Well it doesn't hurt that you're interviewed by nearly every major national news network over a period of 72 hours. Another boost comes from having other celebrities follow your feed and suggest to their followers that they follow you. To date he has received tweets from hip-hop mogul Sean "Diddy" Combs, boxing great Floyd "Money" Mayweather Jr. and producer David Katzenberg. It also helps that quotes from your interviews have become trending topics on Twitter. #tigerblood and #winning are starting to pop up everywhere on Twitter and have become the "double rainbow" of the moment. Even the American Red Cross is using #tigerblood to promote Red Cross Month.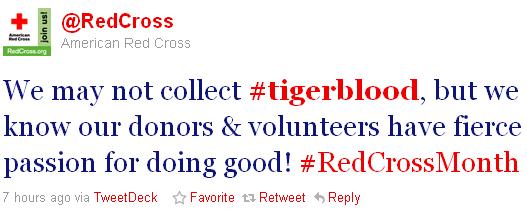 Below are a few of the tweets Charlie Sheen has made since opening his account: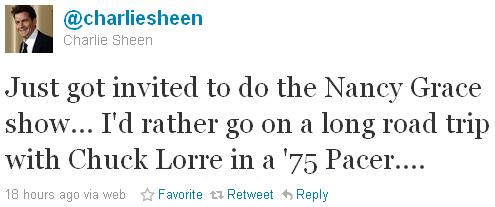 Around 7pm Wednesday evening, Charlie had gained his 1 millionth follower. This is a perfect example of how traditional media coupled with social media can produce outcomes that nobody would have ever expected. Stop by our library section and download one of our white papers to learn about how social media can help turn your business into a #winner.
Up Next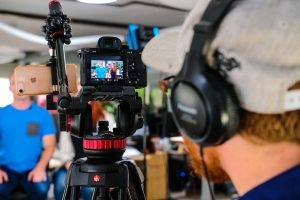 With so many avenues to market your business, determining which will garner the most ROI can be overwhelming. As you're debating where to allocate your marketing spend, do not overlook video marketing. Here are some initial reasons: Video marketing works – plain and simple. Video display ads have been found to earn 480% more clickthroughs...