Oneupweb : Word Of Mouth ROI And Brand Equity
Today's Analytic Packages Are Creating False Hope That All Online Interactions Are Attributable.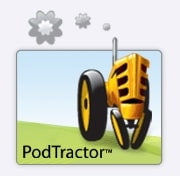 Blame it on Google Analytics, Omniture or even WebTrends for that matter. The perceived ease in which we track online marketing data has created unrealistic expectations in the minds of online marketers. Don't get me wrong, many online marketing activities have a measurable spend and corresponding sales value. You spend $0.55 for a click on your Google PPC ad that results in a sale of $12.00. At its very basic level your ROI is $12.00/$0.55=2,181%. That sale can be attributed to that particular ad and keyword.
When the only game in town was PPC on Google and Yahoo, attribution was pretty cut and dry. We became programmed to the certainty that sales/spend=measure of success. It was so easy to assume that we could apply the same model to other online marketing. This is where the digital marketing analysis picture begins to get cloudy. If you're running PPC along with an ongoing SEO effort, you may argue that attribution is precise. Well, what about ad impressions (not clicks)? Maybe the searcher you're tracking post-click viewed multiple SERPs, saw many variations of PPC ads along with your organic listings and finally clicked on the 10th variation. Since you can't attribute that sale to impressions, how do you really know what induced the sale?
Add social digital marketing and attribution becomes almost impossible. Social digital marketing is essentially 21st century "word of mouth." Oneupweb does a wonderful job of tracking interactions across all digital channels. Heck—PodTractor, Oneupweb's podcast tracking system, was ground-breaking in 2006 and to this day, remains unmatched in its functionality. Our Twitter and Facebook reporting documents interactions in these two venues like no other analytics available. But how do you track/document the conversation between two friends who "saw it on Facebook" or "looked it up on Google" that resulted in direct navigation to your website for a purchase? You can't.
Every dollar a CMO spends online can generate word of mouth marketing and is an investment in building brand equity. This concept is very often lost in the buzz of attribution. We've become slaves to micro-managing ROI at the keyword level, never giving credit to that SEO project or Twitter effort in adding to brand equity and building market share.
I encourage you to take a step back and look at your marketing budget as a vehicle to drive word of mouth, increase brand equity and improve total sales. Take off the blinders. Stop concentrating on ROI by keyword and know that whatever advertising and marketing you're doing online can't be totally compartmentalized. Get back to the simple ROI calculation: $25,000,000 in sales/ $1,000,000 in online spend = kick ass results, no matter where that money was spent.