Oneupweb : Would Search Neutrality Really Stifle Innovation? Google Thinks So!
Last week Google's VP of Product Search, Marissa Mayer, published an article in the Financial Times on "search neutrality" (which, BTW, is also posted on Google's Public Policy Blog for those who aren't registered for the Financial Times).
It's a good, relevant piece, and I'd encourage you to check it out if you've been following the debate over search neutrality. This debate is basically over whether or not the government should regulate search results, and part of a larger debate over net neutrality.
In her post, Mayer argues that regulation would kill or significantly stifle innovation and competition when it comes to search, and that ultimately it would become a commodity. I agree with part of this statement, as I think search could become more of a commodity with neutrality. Will it really stifle innovation and competition, though?
On the one hand, the premise of neutrality is to promote a fair and equal marketplace, one which might make it more appealing for new entrants. The government watch dogs, however, probably aren't all that appealing for most. And when it comes to implementation of new technologies capable of advancing the industry as a whole, there's no doubt that regulation can slow things way down.
When it comes to search, proponents of neutrality want more openness and transparency on the discriminatory elements of search algorithms. This relates to how Google, Yahoo and Bing decide which websites gets ranked and which do not. The basis for this is that these search engines control how consumers access information. And given an ability to favor certain websites over others, they can deter market entry and growth.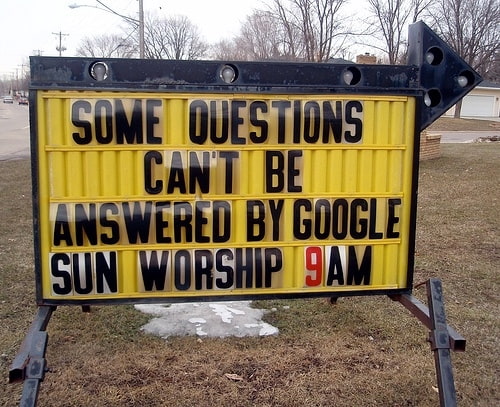 Google gets most of the attention when it comes to this debate due to its dominance in search and overall footprint on the web. Google has also been a vocal proponent of net neutrality, which favors the leading search engine. However, opponents of net neutrality like AT&T are quick to point out that search neutrality is a logical extension of this.
And speaking of logical extensions, as the search neutrality debate has been heating up, Facebook became more popular than Google. This is a network of nearly 500 million users that holds many of the same types of responsibilities as Google, and arguably is now more powerful than the search giant. And while social and other networks have so far been given little attention in the overall debate over net neutrality, it doesn't make sense to stop at search. So where does it end?
At the end of the day, when you consider the intent and possible outcomes of search neutrality, I'm personally on the fence, and I understand why it's been such a heated debate. If search becomes a commodity, I don't think it will be good for anyone. But, I also don't think that neutrality has to necessarily lead to a commoditized search industry.
If enforced, search neutrality should help ensure a fair network in which certain websites and businesses are not unfairly treated by Google (because it has a competing product, or for some other biased reason). At the same time, I don't think Google should ever be put in a position in which it's required to unveil closely guarded secrets that essentially serve as the competitive advantage in this industry. As importantly, the search engines can't be put into a position in which government oversight and approval suppresses innovation and implementation. Now that type of enforcement would indeed stifle innovation.