Oneupweb : Yahoo! and Microsoft Search Alliance Next Steps
For the last couple of years, the cash-rich Microsoft has been attempting to gain additional search market share through acquisitions, partnerships and advertisements. Last year a deal was announced between Microsoft and Yahoo! that could change the landscape of search.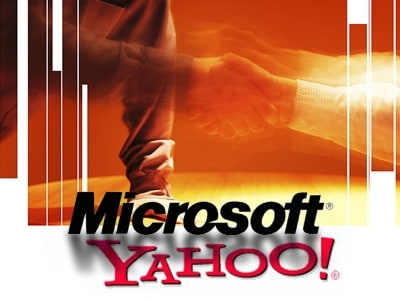 The "Search Alliance" brings together Yahoo! and Microsoft technologies for search results as well as paid search platforms. According to the Search Alliance site, Microsoft will manage the technology platforms for both.
For paid search, each company will retain customer service to different advertisers based on their size. Microsoft will handle the self-serve smaller advertisers, while Yahoo! will support high volume advertisers, SEO and search marketing agencies.
Yesterday, testing began for the delivery of organic and paid search results from Microsoft systems. According to Microsoft, "You may see some increases and regular fluctuations in traffic for your search ads." Their suggestion during this testing is to "Follow our tips to help you manage your budgets." This typically means there will be additional cost involved, so make sure you keep a closer eye on your PPC campaigns during this transition period.
The timing of platform integration is set for 2010, however, it is likely not to happen until sometime in 2011 according to a recent Search Alliance update sent from Microsoft:
"Our aim is a high quality transition of advertisers and partners in at least the US prior to the 2010 holiday season. However, we may wait until 2011 if we determine this will be more effective."
There could be significant changes as a result of this unification of two major search platforms. What are your thoughts? Will this be good for consumers? How about advertisers, how will this affect them? Let us know your thoughts.