Oneupweb: Yelp Now Provides Check-In Offers for Businesses
The term check-in is no longer a phrase solely for the hotel industry. You can thank geo-location services like Foursquare, Gowalla and Facebook Places for that.
These geo-location services not only allow people to check-in to various venues, restaurants, museums and pubs, but businesses can take advantage of offering incentives to people to come into their locations. And Yelp has jumped on that bandwagon with Yelp Check-in Offers.
Yelp is no longer just a reviews and recommendations website. With the exponential growth of geo-location applications, Yelp is taking advantage of this new marketing resource. According to Yelp's Official Blog:
Check-ins provide an entirely new way for your customers to exclaim their love for your business: by literally walking through your door and telling their friends they've arrived at your place of business. And because Yelp's Android and iPhone apps synchronize with Twitter and Facebook, your business's buzz can travel far and wide.
Expanding your business's marketing efforts into geo-location services like Yelp is an incredibly savvy idea. Below are just a few reasons why:
Promotes in-store foot traffic to brick and mortar(s)
Expands social media and overall web presence
Enhances mobile presence and authority
Encourages evangelistic behavior and response
Do you have apprehensions about expanding marketing efforts into geo-location services? Is it because you don't understand it or because you think it's a bad channel? Please share your thoughts in the comments section below.
Up Next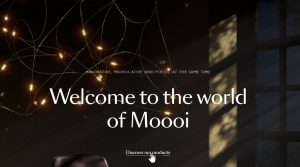 Across the web, animation is a powerful tool that businesses use to create compelling and useful experiences. But adding it to your site and making sure it's effective can be tricky, at best. Let's break it down and discuss the benefits, how we make it happen, and some examples of animation design. Benefits of Web...