Oneupweb : You're Getting the New Facebook Profile, Whether You Like It Or Not
"Whether you like it or not," was a phrase I heard often growing up. It usually meant I was going to do something that I didn't want to do, and there was no room for discussion. My mom was my mom, which meant she knew better, and that was that.
It's a little scary when Facebook reminds me of my mom.
On Monday, Facebook announced that they are rolling out the new profile to everyone. In case you aren't familiar with what that is, last month Facebook gave people the option to update the design of their profile with features including:
A summary of who you are (where you work, where you live, where you went to school, your birthday) appears at the top of your profile.
Beneath that summary is a row of recent photos you were tagged in.
Under the photos is a line of buttons to update your status or upload a photo, a link or a video.

That's really about it.
I got the hint when Facebook gave us the option of updating last month, and switched over right away. Knowing Facebook, I figured it was only a matter of time until they made me do it anyway. I was right.
Of course there are reports of people revolting against the change. But then again, no one really likes change, so that's to be expected.
Rather than get caught up in how "Facebook is changing everything," I'm instead focusing on the creative ways my friends will use the new layout to show off their personality. Here's a screen shot of someone doing just that: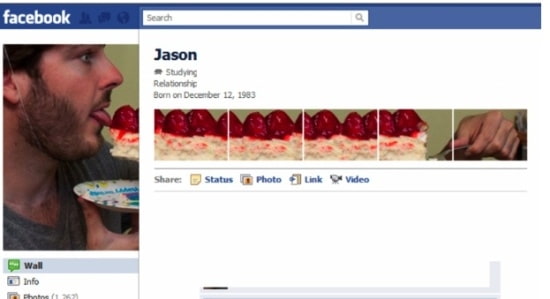 What do you think of the new Facebook profile? Are you upset about the change? Let me know in the comments below.