Oneupweb: YouTube, Twitter Respond to Japan Earthquake
I turned on the news this morning as I got ready for work and watched as reporters discussed the massive earthquake that hit Japan early this morning.
Without footage of their own, The Today Show relied on raw, home videos posted to YouTube to show their viewers the impact of the earthquake. Time and time again, we see televised news shows relying on social media websites like YouTube and Twitter to obtain information for their reports. And this earthquake was no exception. Below are some home videos of the earthquake as it happened that have been posted to YouTube.
Please note some of these videos contain language that is not safe for work.
Not surprisingly, Trending Topics on Twitter pertain mostly to Japan, earthquakes or tsunami related topics and locations.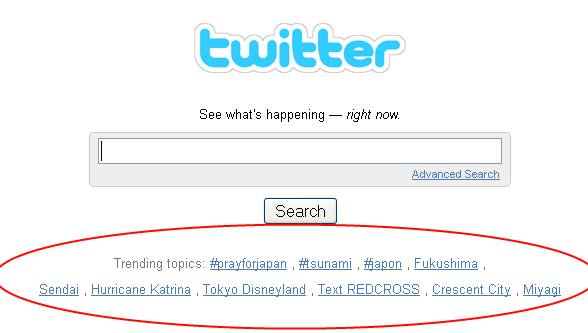 Social media networks are a great way to share news and information, especially during times of crisis. It's also a great way to get updates from family and friends who are in Japan and other tsunami affected areas. For me personally, a dear friend of mine living in Tokyo posted an update to his Facebook profile letting everyone know that he was OK and not in harms way.

How has social media helped you or your family during times of crisis? Please leave your thoughts in the comments section below.