Oneupweb's Guide to Pinterest: Overview (Part 1)
In this series, we'll provide an in-depth look at Pinterest for advertisers, starting with a general overview. Next week, we'll cover Promoted Pins, followed by Rich Pins the follow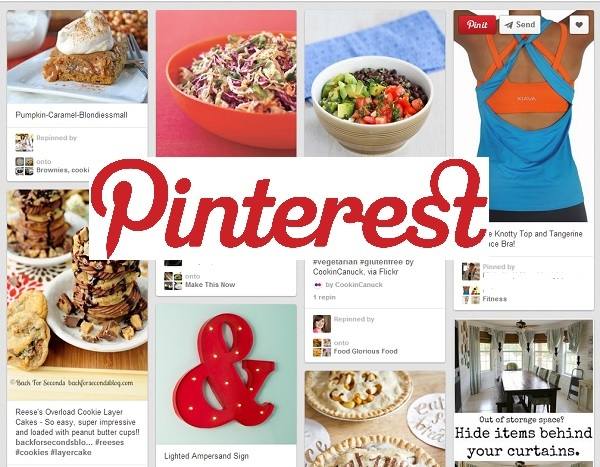 ing week, then Buyable Pins and finally management and reporting.
What is Pinterest?
Pinterest is a social search engine used for bookmarking interesting products and images that people want to revisit or share with others
It uses imagery to compel people and start conversations
It also acts as a personalized media platform, where users can search, save, and upload images through their own Pin Boards
Pinterest generates 7% of web referral traffic that sites receive, second only to Facebook (21%)
Why Pinterest?
It allows advertisers to target users based on interests as well as how they engage with social media. It allows advertisers to reach clients at the right time, in the right place, in a very relevant setting
It is an effective way for brands to drive awareness for their products and services, which then leads to revenue and ROI
How can Pinterest help businesses?
Pinterest showcases products in a compelling and highly organized manner
It allows businesses to target multiple audiences by curating numerous Pin Boards, each suited to a specific demographic
It allows businesses to target new potential customers they otherwise might not have crossed paths with
10 interesting stats:
30% of social media users in the US use Pinterest
There are 40 million active users each month; 70 million+ total users
85% of users are female
42% of women online and 13% of men use Pinterest
28% of US adult population uses Pinterest
The median Pinterest user is 40 years old
The average time spent per visit is 14.2 minutes
32% of users are white, 21% Hispanic, 12% black
9 million users have connected their Facebook account to Pinterest
10% of users have a household income under $30,000
Source: http://expandedramblings.com/index.php/pinterest-stats/
What about the social media landscape?
While Pinterest lacks the audience size of Facebook or Twitter, it has a specific purpose that its peers do not: it's a retail/product discovery platform
Social media websites such as Twitter fail to meet retailer's expectations because people are visiting them to interact with friends or read the news, and not necessarily to shop
The digital scrapbooking element of Pinterest is considered more effective in driving sales because its event focused (e.g. decorating a room, planning a dinner party/wedding, designing a house, etc.)
Pinterest provides advertisers the opportunity to reach their target audience at the right time and place
It also provides a number of business benefits that may not exist elsewhere
What are the business benefits?
It's tasteful. No flashy banners or pop-up ads
It's transparent. They let users know that advertisers paid for those ads, which creates trust with that customer
It's relevant. Pinterest offers information that people are actually interested in, like a delicious recipe or a stylish jacket
It's self-improving based on user-feedback. Users can provide feedback, and Pinterest and advertisers can use that feedback to make the user-experience better
High user-intent. Similar to search engines, intent is very high on Pinterest, as users are actively searching for products or information
What ad formats does Pinterest offer for advertisers?
Pinterest offers advertisers several options, which can all be used together to establish the optimal media mix within the platform:

Similar to Google AdWords, campaigns have a specified daily budget and duration, and you only pay when someone clicks through the Pin to your website.
Ads are managed through the Pinterest Ad Platform.
Stay Tuned for Part 2 next week!