Online Marketing & Making People Take Note
I was introduced to Seth Godin's work awhile back by my CEO, Lisa Wehr. If you're a marketer of any sort, I am sure you've at least heard of him. If not, check out his blog. He's cool.
Seth speaks a lot about doing things differently and being successful not by doing the status quo, but by taking your own approach to the same old tasks, and being positive and different. Big points (in my opinion) are work hard, stay positive, be creative, be different and most importantly, be remarkable. In other words, be notable.
In many of his blog posts, Seth talks about what it takes to be truly remarkable—or not be remarkable at all. Remarkable, you say? What does that really mean? To Seth, it changes. But underlying it all is what makes you different and what makes people take note.
I feel like online and digital marketing can sometimes entrap people. They get caught up in the wording of the navigation on the site, the placement of the link or the language used to describe a product. Believe me, I know it's all important, but what happens is the original goals become foggy and incoherent because the color of the button becomes more profound. All the while, overall strategy or purpose of making those changes is missed.
Marketing online is about the big picture—and about being different. We all need to remind ourselves of that. Think about your goals and the resources you have available to you. What is the best use of what you have? What do you have that best describes who you are?
In online marketing, you have some unique opportunities. While some are no-brainers and things you have to do to stay competitive, some of the channels offer your company the chance to be remarkable—to have people take note.
As industries become more competitive and budgets continue to be modest, think about what does or what could make your company remarkable. What makes you different? Why should customers pay attention to you, rather than your competitors? How do you stand out in a bland crowd?  How do you not be boring?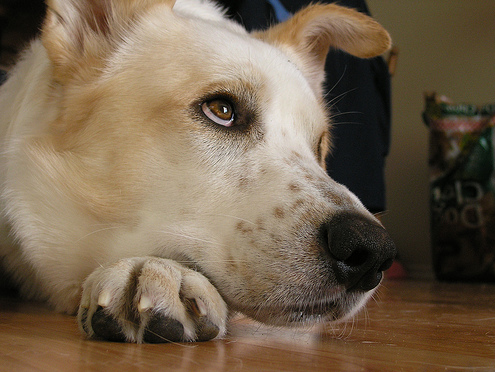 Some of these questions take some soul searching—or a good session around a round table with your most creative people (think about your resources across the entire company – you'd be surprised what you find). Once you discover what it is that makes your company different or what you have to do to stand apart, start thinking about how to relay those messages. Can those messages be shared through search, banner ads, social media, video, podcasts, etc? In other words, what is the best mix for the story you're trying to tell?
Keep in mind that integrating your offline messages with your online efforts is important. Don't forget to keep the voice consistent!
Need help talking through all your goals and stories? Call Oneupweb.  We're not only great at executing goals, we're also skilled at helping with strategy. And make sure you read some of Seth Godin's work. It's a great source of inspiration for many marketers, entrepreneurs and maybe you, too!