Online Reputation Management: Who Said What About Your Company?
"Did you hear what Cindy said about Jane?" From accounting, to marketing, to sales and IT, office gossip travels quickly. In a small office, what Cindy said about Jane can work its way through everyone, including Jane, in a matter of hours. And as a result, Jane hates Cindy and HR has a new employee conflict resolution case to deal with.
Okay, so online reputation management is a bit more complicated than that, but you get the idea. Online reputation management (ORM) is a relatively new addition to the online marketing landscape. But as the amount of user-generated content continues to rapidly increase, ORM is quickly becoming one of the most important parts of creating a successful online presence and effectively managing brand image.
It's true—the majority of purchases take place in person at brick-and-mortar stores. However, more and more people are going online to do comparison shopping before heading out to the stores. Many of the current surveys about consumer behavior reveals that a large percentage of shoppers go online to find out about a company or product by reading consumer reviews or consulting with others on their social networking sites. And the end result? These online interactions have the ability to directly impact how consumers view your brand.
Currently, many reputations are being damaged by the wrong response or by no response at all. Take for example, Wal-Mart. A search for the term "Walmart" on Google returns three very anti-Wal-Mart sites on the first page. Wakeupwalmart.com, Walmartwatch.com and Peopleofwalmart.com. These sites, all very disparaging toward the company in their own way, take aim at everything from the healthcare plans Wal-Mart provides, to the people who frequent the stores. They fly directly in the face of the message displayed on the Walmart.com home page. Save money. Live better.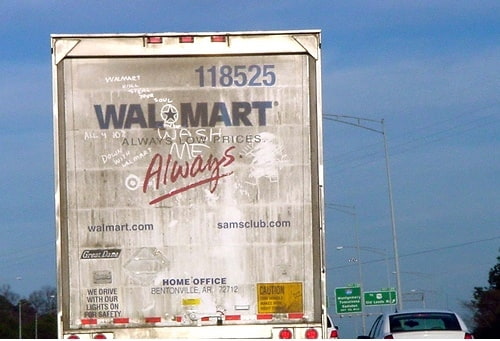 Up to this point, Wal-Mart has done very little to defend their brand against these sites. In fact, although there has been a great deal of talk about Peopleofwalmart.com since it went live in August of 2009 and the legality of the site, none of the talk has been from Wal-mart. If they continue to sit idly by, and let their brand be belittled, the lasting effects may be irreversible.
Do you know what your customers are saying about you? How about ex-employees and competitors? Information travels quickly online, and if you are not listening and responding appropriately to what is being said, your brand image may be suffering the consequences.
What is being said about your company online? If you don't know the answer to that question, you need to find out. Effective online reputation management through monitoring, analyzing and responding to online communications can help prevent business loss and ensure ongoing success.