Oneupweb : Opera Mini Coming To iPhone—A Great Example of Real-Time Search
You may have heard, the submission of Opera Mini to the iPhone app store was approved on April 12th. The prospect of Opera's submission was met with a ton of skepticism by the mobile/internet community, saying that Apple would reject the Opera mobile browser purely because it directly competes with Safari. By the time you read this, Opera's mobile browser will be available for download in the app store and the interwebs are live with excitement.
This type of newsworthy, viral event is one of the reasons why the top search engines are rapidly updating their indices to include real-time results from Twitter, Facebook, news sites and other community driven networks much more quickly. If you're new to the topic of real-time search results, make sure to download our white paper: Search Gone Wild: An Eye Tracking Study on Google's Real-Time Results.
Here's an example of Google's evolved SERP (Search Engine Results Page) for the search "opera mini":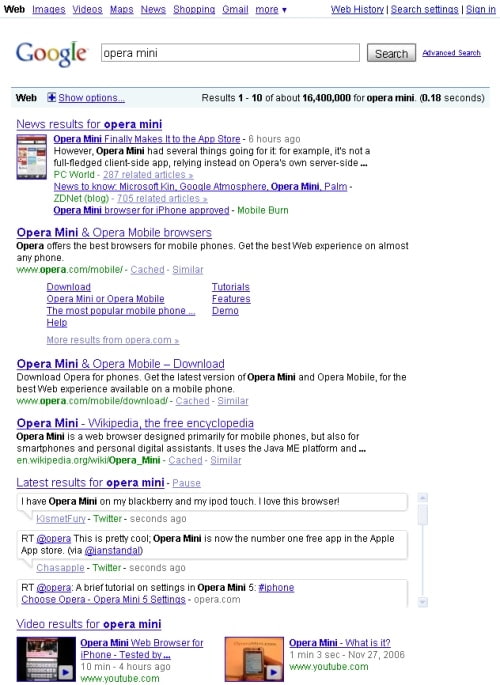 In this image you'll see news results at the top and the "Latest results for…" section near the bottom.
At the time this was written, Yahoo!'s SERP didn't include anything related to Apple, the iPhone or its recent submission to the app store, aside from an indented result from a blog on Opera.com (see below):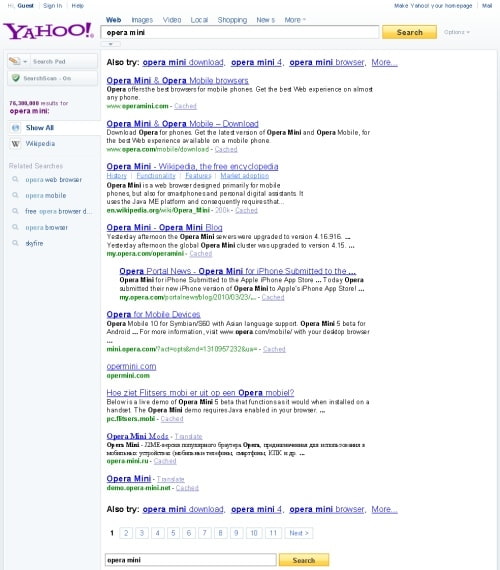 Bing is integrating this search nicely. Like Google, Bing features news results at the top of the SERP. Bing's strategy differs when it comes to community driven results: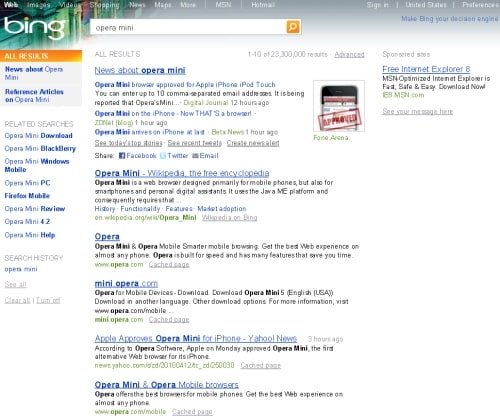 Unlike how Google integrates tweets right into the main search results page, Bing provides a link just under the news results for "recent tweets". Below is an example of the recent tweets page for the search "opera mini":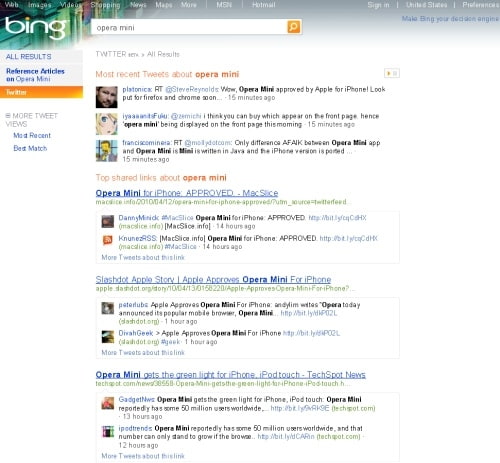 Of the examples provided above, my personal preference is Bing's display of real-time results, because it allows me to choose which types of results are most important to me. Let us know which real-time flavor you prefer by commenting below.