Our Ad-Supported World
In the race to hold on to market share, Yahoo continues to expand its ad network holdings. Today ClickZ reported that a deal has been struck between Adobe and Yahoo which will allow publishers the ability to monetize their PDF content with contextually relevant advertising.
A goal of the beta program is to better quantify the scale of the marketplace. A handful of prominent publishers have already signed on, agreeing to serve Yahoo content network ads in their PDF-based content.
All of this begs a couple of questions, though. First, is there a limit to ad supported media and/or software? Second, is all of this off-page (or off-content) linking ultimately beneficial to publishers?
In-game advertising has already taken off, Gmail is 'reading' my email to serve me topical ads, and the realms of personal and professional software applications seem like the next logical step. How far off is the day when I'll be treated to advertisements for low interest rate home loans while entering my mortgage payment into Quicken? Or, as I write this copy, could I be viewing ads for Adobe products, or ClickZ news?
All of that is fine and good; after all, online marketing is my livelihood.
What's troubling to me, though is the ever-increasing number of reasons for users to abandon content and move onto something else. So much effort is put into creating quality content that holds the consumer's attention, and hopefully drives them to purchase products or request information or services. Why throw it away (by luring your content consumers away) on a chance to make a few bucks on contextual ads.
It boils down to this, know your goals and stick with them. Take care to not let your desire to monetize content usurp the reason you created the content in the first place.
Up Next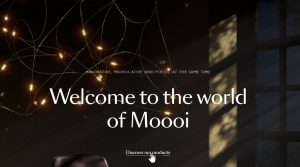 Across the web, animation is a powerful tool that businesses use to create compelling and useful experiences. But adding it to your site and making sure it's effective can be tricky, at best. Let's break it down and discuss the benefits, how we make it happen, and some examples of animation design. Benefits of Web...