Pat Yourself on the Back?
Hey, congrats. Really, I mean it. Nice work. You got the client site launched. It looks great too!
Is it actually worth anything?
Will it produce?
It better.
Remember when you heard all about a cool site that you had to see, just to "check it out"?
Ever wonder why you don't here that much anymore?
It's because no one cares. The 8-year old down the street has a website. The 8-year old, dude.
You can't just have a website anymore. That's really pretty cliche. You want to impress people, have a web site that does something for them.
psst, here's a little secret: if it does something for them, chances are it does something for you to.
One word for you…CONVERSION.
Get visitors to take some kind of an action. Any kind of an action. Download a paper. Fill out a form. Buy something. It doesn't matter, just get them to interact.
Here's the deal; a web site is part of the sales team now. If you've got a salesman that produces nothing – and I don't mean they don't produce much, I mean flat busted dead in the water nothing – does he get to stay on the payroll? Didn't think so. Why is a site so different. You make an investment of time and money on the thing. If it can't produce, why let it hang around.
Up Next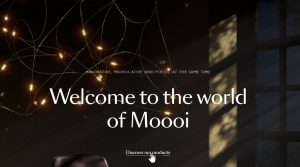 Across the web, animation is a powerful tool that businesses use to create compelling and useful experiences. But adding it to your site and making sure it's effective can be tricky, at best. Let's break it down and discuss the benefits, how we make it happen, and some examples of animation design. Benefits of Web...