PPC Ad Copy: Q1s and Homeruns
Q1 just wrapped up and earnings are in. The MLB season is moving into full swing as well. They may be unrelated, but in my boolean-oriented mind they come to mean one thing: Summer is here. I don't care what your calenders or thermometers say. Right now, my feet are wearing sandals and my brain says it is Summer.
While I may jump the gun every year, most people at this time are definitely thinking Spring and possibly getting ready for Summer. In the PPC world, that means ad copy adjustment. It is common practice to freshen up your copy now and then. A shift in market thought process though demands change.
People aren't thinking of how much they spent on Christmas gifts anymore. They're thinking about how little they spent on chocolate bunnies and Easter egg baskets. They dream of new swimsuits, Summer sports gear, or even the spontaneous enterprise software purchase. Sadly, they probably are also thinking of rising gas prices. I better see some ads targeting fuel-efficient road trips soon!
So, shake the cobwebs out of your February-focused mind and start writing some amazing May ad copy. And don't worry about hitting homeruns right away; let's just try for base-hits first.
Up Next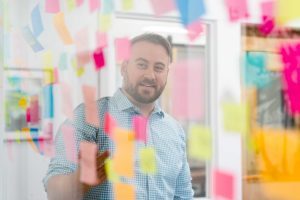 Things are uncertain. We know. Here are eight things you can do today to take control of your marketing and set yourself up for success, no matter what's ahead … Go through your social posts and channels. If there's anything that you've planned or scheduled out that needs a second look or to be shelved,...