Private Equity Holdings: The Business Case for Digital Marketing
If it don't make dollars, it don't make sense –DJ Quik
The private equity game has changed—traditional returns on investment aren't as impressive as they once were.
So what can you do about it?
While the basic rules of the game remain the same—buy, improve, sell—the tactics are different.
Enter digital marketing. Game changer.
Digital marketing's measurability and scalability are ideal for private equity-held businesses. In our latest white paper, we discuss the business case for it.
Learn:
How to measure and scale efforts
What metrics to focus on
How to choose an agency
We also provide a couple hypotheticals that demonstrate the types of returns businesses can see even with modest increases to areas such as conversion rates, average order values and more.

Up Next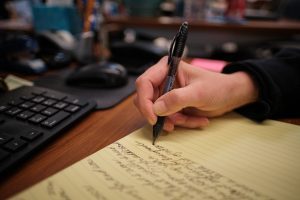 As content creators, we're continuously building content (for our agency and for our clients) to best meet the needs of potential and existing customers. While meeting those needs is important to us, the ultimate goal of content creation is always to drive leads and sales. Gated content is a valuable part of many marketing strategies,...