Introducing Rachel "Always Smiling" Soulliere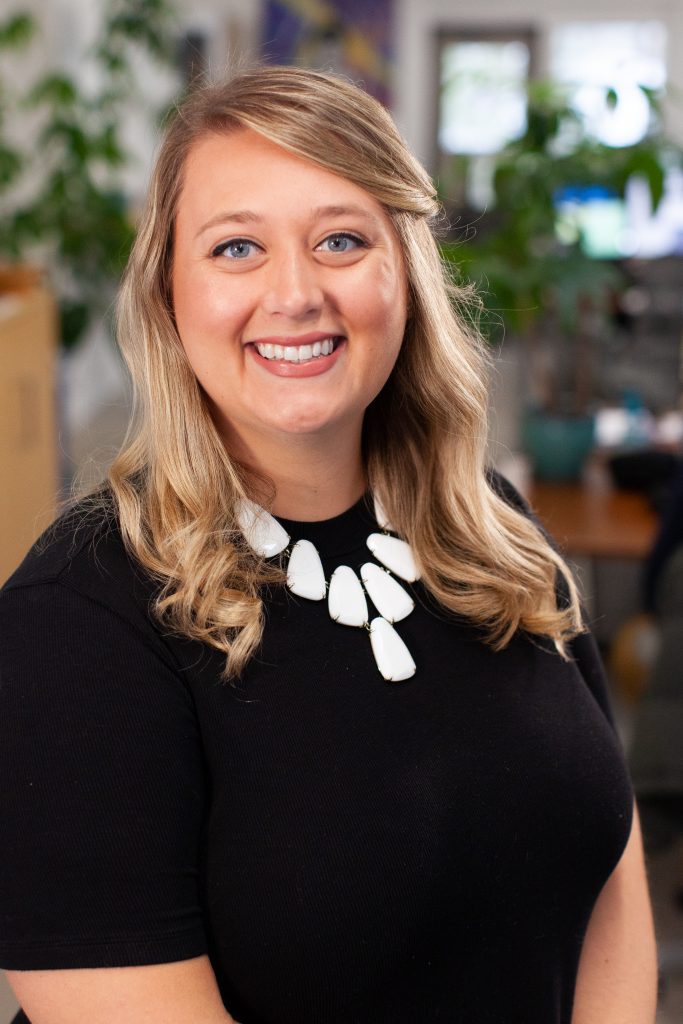 Name:
Rachel Soulliere
Position
SEO/Content Marketing Project Manager
What's your average day like at Oneupweb?
Each day for me is different! Being relatively new, still, you can find me in trainings, writing blogs/content and helping any way I can.
Tell us about your favorite Oneupweb moment.
My favorite Oneupweb moment actually happens daily! Getting to know people and build relationships is very meaningful to me, so I love when everyone comes together at the lunch table to talk about their day and spend some quality time together.
What's your favorite blog, and why?
My favorite blog would have to be The Blonde Abroad. Traveling is my favorite thing to do, so any time I can read about (or plan) new adventures, I'm in my element. I just got back from Germany and Austria, and I already have three trips planned for 2020!
What makes Traverse City appealing?
As someone who recently moved from Detroit to Traverse City, I can honestly tell you that life in TC is a little slower, happier and more relaxed, and there is a great sense of community here. Being so close to the water, wineries and some of the most beautiful places in the world also helps.
What do you really do at Oneupweb?
Write blogs and make my coworkers laugh! I love being in a workplace that encourages laughter and team relationships. For me, laughter is the best sign of a happy and healthy workplace.
What do you do when you're not at work?
If I'm not at work you can find me cooking, traveling, spending time with my husband (and our cat and dog!) or planning my next adventure.
If you were stuck on a desert island, what office tool would you bring and how would you make your deadline?
My planner! I love being organized and making to-do lists – so with my planner I wouldn't need to worry about deadlines because I'd always be ahead of them.
Years from now, what will stick out most about 2019?
Celebrating our first wedding anniversary in Germany and Austria, starting work at Oneupweb, selling our first home and moving to Traverse City!
It's 5:30pm – what's your cocktail of choice?
Red wine! I prefer a nice red blend or Cabernet. An extra-large wine glass is mandatory.
What's the last song you intentionally listened to?
I've had "Sunday Best" by Surfaces and "Loving is Easy" by Rex Orange County on repeat, recently. Be careful, they're two songs you won't be able to get out of your head!
What do you carry in your purse?
If you look in a purse and it doesn't have several versions of lip gloss, multiple tubes of Burt's Bees, planner stickers and backup earrings, it's not mine.
What's your secret guilty pleasure?
Eating dinner on the couch in my pajamas, a robe and slippers while watching Jane the Virgin.
Favorite book/movie/album/TV show, etc.?
Movie: My Best Friend's Wedding! Nothing can compete with the dream team of Julia Roberts, Cameron Diaz, Dermot Mulroney and Rupert Everett.
Podcast: I'm obsessed with true crime, so my two favorites would probably be My Favorite Murder and Crime Junkie.
Book: The magic of reading the Harry Potter series for the first time will always make them my favorite!
Describe yourself in 3 to 5 words.
Eternal optimist, planner, traveler.
What would you not be caught dead wearing?
Pants! You'll find me wearing a dress 99.9% of the time. The other 0.1% is spent in rompers, yoga pants or pajamas.
What's one of life's simple pleasures?
The sky! I could stare at sunrises, sunsets, stars and clouds all day long.
The internet is listening: Give us your words to live by.
Laugh more, take risks, dance in public, do what makes you feel your best. Never settle for anything, and don't do something if it doesn't make you happy. Life is way too short to care about anything but your happiness.
Up Next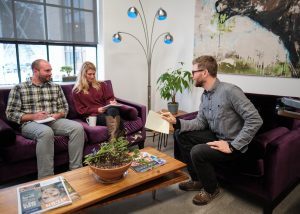 A Gartner CMO survey found that publicly traded companies spend about 11% of total revenue on marketing, and as much as 75% of that marketing budget goes to digital. However, average marketing budget is influenced by industry, audience, cash flow and more. Alas, there's no magic marketing budget based on percentage of revenue or sales. But you...