Real-Time Wintertime Recommendations? Ask Your Friends!
It's safe to say that I'm somewhat known around the Oneupweb office as a winter enthusiast. Shovel the back steps to the parking garage? Got it. Company exhibition to the North Pole? Sign me up! (I'm still holding out for a company ski outing one of these days.)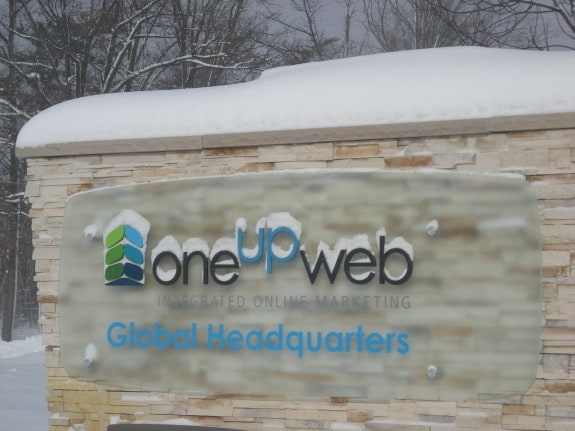 Regardless of the fun that winter provides, the cold season can also have its setbacks. Like the foot and a half of snow, courtesy of our first winter storm, which I was not looking forward to removing from my driveway after work Wednesday night.
Now, normally I enjoy suiting up and firing up my trusty snow blower to take on the white stuff. But on this particular night I had a list of other tasks to tackle, and there wasn't room for an hour of blowing snow.
To my surprise, my amazingly attentive wife was aware of my to-do list and had contacted a local plow guy to dig out my drive. But since we don't utilize a snow plowing service on a regular basis, she had to find one first.
So what's the simplest way to find a local service provider you can trust? You guessed it, ask a friend. (A friend who is also a neighbor is even better.)
How do many of us ask our friends questions these days? Right again – Facebook. We post a question to our Wall or shoot a message to a friend's Facebook Inbox. In no time, we have our response. Simple. Efficient. Personalized.
How do you find a local service provider? Do you Google? Or do you ask your friends where to find a good, local plow guy? How about when searching for the best public pool in the area for kids' swim lessons? Or when you want to know if that new restaurant downtown will cater to your adventurous palate?
But it's not just answers to questions that friends provide. Friends also give personalized recommendations for movies they think we'll like, music that will move us, and other people that we may get along with – maybe even consider a friend eventually.
Why do you think this started appearing in Google's search results this week?
Now this Real-Time Search box shows a lot of things: news stories, Twitter tweets, Yahoo Answers, even updates from Facebook Pages. But it's what it doesn't show that I want to point out.
Facebook decided NOT to allow the Big G to include updates from personal profiles in this real-time window on our worlds. Could it be that Facebook wants to hold onto that ace card for some reason?
What it comes down to is that someone right now is likely telling a friend about your business. The question is, what is your company doing to make sure you're being recommended from one friend to another? For that matter, what does your company want to be recommended for? Great service? The best prices? Quick to deliver? All of the above? Does your company know what benefit it offers to your customers?
Helping to identify the unique benefits a business provides, and then get customers sharing those benefits with their friends – Oneupweb works with businesses everyday to do just that. Check out our Social Media Marketing services.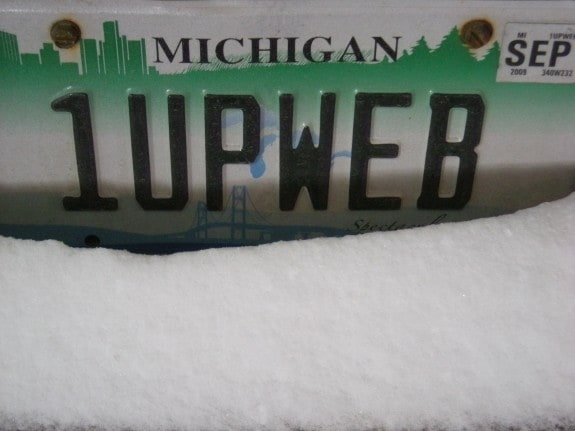 So my emergency snow plow guy did an excellent job, and even followed up with a phone call. Fortunately, this winter (and the rest of the year) I have friends who are there to answer questions from my family, and point out a good thing when they see it.
Feliz Navidad Friends!