Resumé to Podcasting
I turn on my iPod and am greeted with my most recent download. It begins with the tune "I'm Your Number One Fan" by the Depots; I hear a voice from afar that begins the narration with "My name is…" and I think to myself, "This may be the one."
The narrator begins with a soft introduction and summary about themselves: their past work history, their present skills and a sampling of their duties from past employers. Each employer is introduced with a slightly different instrumental backdrop. The narrator describes each employment experience with vocal passion and excitement. This normally monotone portion of a resumé now leaves the listener with energy surging through their circulatory system. And if that is not enough to grab the attention of the most experienced recruiter, the speaker's goals and objectives are announced with cymbals and sirens bringing the resumé to its conclusion and leaving the employer with two little words, "Hire me."
If by now you haven't a clue as to what the above scenario is describing, let me explain a little further.
As a human resources professional, I find resumé reading to be a laborious and tedious task and one that reminds me of how little sleep I had the night before; but certainly a necessary step in the recruiting process. I can think of no better way to spice up a resumé but with the exclamation and excitement of a human voice. Think Podcasting.
When I read a resumé, whether it's one page or six pages (no need to write a novel), I am still left with no sense of personality or character; that's why interviews are so vital. But resumé podcasts can offer further insight before one absorbs the cost of flying a potential candidate to an interview. I'm not suggesting that employers should disregard resumés altogether, I'm simply suggesting that in addition to forwarding an attached resumé, job-seekers should consider creating a podcast as well.
References? Great, all employers need them and depend on them to ensure that a good hire is just that, a good hire. Testimonials from both personal and business references could be incorporated into the podcast. Think about it. Your friends and business associates would be elated to describe you with their favorite adjectives explaining why you're their best bud.
This resumé format will fit any industry. What? You say that you recruit for a local construction company and are looking for a carpenter. I can see it now; you download resumés from e-mail, grab your cappuccino and begin your morning by listening to the soft sound of resumés. Then you hear it, "If I Had a Hammer" by Peter, Paul and Mary playing in the background as the prospective candidate begins talking about their career with a flair of enthusiasm and energy. You're thinking, not bad, like the style, like the creativity. Your interest is further peaked when the podcast comes to a close with a familiar song, "If I Were a Carpenter…"
Well, you know what I mean! A little far fetched, maybe. Possible? Definitely. I may be on to something.
So if you're in the process of job searching, be the first one to send a podcast about yourself to a few prospective employers. This form of resumé media is just waiting to be unleashed. Your children tell you that you're a great singer, right? Let me hear you hum a few bars…
Up Next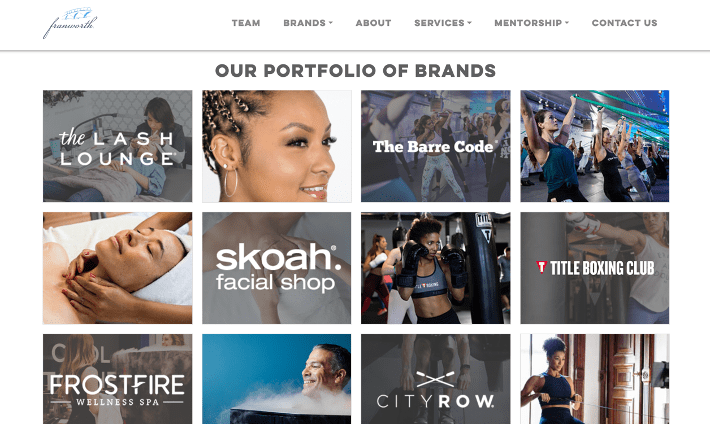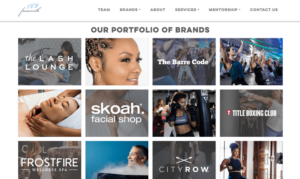 A Budding Franchise Partnership Oneupweb had been working with Franworth indirectly since May 2019 by supporting some of the franchise organization's brands. This website migration project kicked off in late February 2021 and was our first project for the Franworth brand itself. The Problem While growing their portfolio of brands, Franworth realized their Wix website...