Every Day is a Gift with Account Manager Sarah Lantz
Name:
Sarah Lantz
Position:
Senior Account Manager
WHAT'S YOUR AVERAGE DAY LIKE AT ONEUPWEB?
First thing in the morning, I print off my schedule for the day and try to set my mind straight and organize priorities for the day.​ Next I try to take 30 minutes for a daily read about some news or blog pertinent to a project we are working on, but most often I end up getting absorbed by client emails and hit the ground running. After that the day is an adventure – internal meetings, client meetings, emails, proposals, problem solving with the team via Slack, being ready for what comes next and hopefully anticipating the unexpected. If I have my headphones on, you know I'm really trying to concentrate on one thing and avoid multi-tasking at all costs (which is so hard for me).
TELL US ABOUT A FAVORITE CLIENT MOMENT.
There are two for me, and both were related to a client signing on for a website redesign. OUW has such a brilliant team, and I love when clients see that too and trust us to take their websites to the next level.
TELL US ABOUT A FAVORITE ONEUPWEB MOMENT IN GENERAL.
Have you read my colleagues' bios yet?! We are a team of characters. We keep it professional but know how to have a good time. The people I work with are awesome, and I look forward to walking into work every morning. Management also takes great care of staff (and keeps us well fed). They aren't solely focused on getting the work done, but they are also cognizant of our well-being. That's a huge deal.
WHAT'S YOUR FAVORITE BLOG AND WHY?
I've just recently gotten hooked on Medium. The articles challenge your thought processes, and I dig that. My fave non-work blog is Fat Mum Slim – the author is Australian, sassy and a mom. She has great recipes and photos and reminds us to live life well.
WHAT MAKES TRAVERSE CITY APPEALING?
I was born and raised in Northern Michigan. Sure, I've lived in other states and even spent a stint overseas… but nothing compares to here. My family is here, as is my husband's. Plus nothing compares to those emerald greens and sapphire blues of Lake Michigan. That lake is a miracle worker, mood booster and balance finder. A colleague once pointed out that we live where others vacation, and it's so true. Home sweet home!
WHAT DO YOU REALLY DO AT ONEUPWEB?
Rely on my teammates to help me fill in the gaps. We can't do what we do without a team effort. ​ Outside of that, I'm pretty good at reading between the lines, recalling details that others may not and picking up on body language and tone of voice. Roll those altogether, and it's an effective tool to get clients (or colleagues) what they need – but might not be asking for – and help strengthen relationships.
WHAT DO YOU DO WHEN YOU'RE NOT AT WORK?
I'm a mom, and I happily let my world revolve around my two littles – Elliott and Matilda. My husband too! He's pretty great, so he gets some of my attention as well. Our evenings and weekends are about those small humans, finding adventures and activities we all enjoy and hopefully learning something along the way. When they are asleep, I love to bake late into the night.
IF YOU WERE STUCK ON A DESERT ISLAND, WHAT OFFICE TOOL WOULD YOU BRING, AND HOW WOULD YOU MAKE YOUR DEADLINE?
A camera. Let's be real: I'm probably not going to make the deadline, so I might as well enjoy capturing that deserted island. The visuals will help the story later!
IT'S 5:30 PM – WHAT'S YOUR COCKTAIL OF CHOICE?
Red wine, champagne or whatever you're having.
WHAT'S THE LAST SONG YOU INTENTIONALLY LISTENED TO?
Imagine Dragons, "Thunder"
FAVORITE SPOTIFY STATION?
Beast Mode, Linkin Park, Guy Skornik
WHAT DO YOU CARRY IN YOUR PURSE?
Nothing useful. It ends up being a dumping ground for things I only needed or used once. My wallet, well, that's a clutch of sorts, so that usually ends up being the only thing I carry.
WHAT'S YOUR SECRET GUILTY PLEASURE?
Napping with the kids on the weekends. They nap, I nap… My husband picks up the slack.
FAVORITE BOOK/MOVIE/ALBUM/TV SHOW/ETC…
There isn't one book that stands out as a favorite right now. I've been reading a lot of kids' books lately and am a big fan of Mo Willems. Elmer the Patchwork Elephant – we can learn a lot from him too.
TELL US SOMETHING WEIRD/UNIQUE/QUIRKY ABOUT YOURSELF.
I'm one of nine kids. I always tap canned drinks three times before I open them. My left forearm and right femur are laced with titanium. I rowed competitively for the U-M novice team back in the day.
DESCRIBE YOURSELF IN 3 TO 5 WORDS.
Focused, distracted, passionate.
WHAT'S ONE OF LIFE'S SIMPLE PLEASURES?
Getting a hug and a smooch from my little humans; and sitting by the water (river, lake, whatever).
THE INTERNET IS LISTENING: GIVE US YOUR WORDS TO LIVE BY.
You only get one chance at life, and every day is a gift. Be thankful, and make the most of it.
Up Next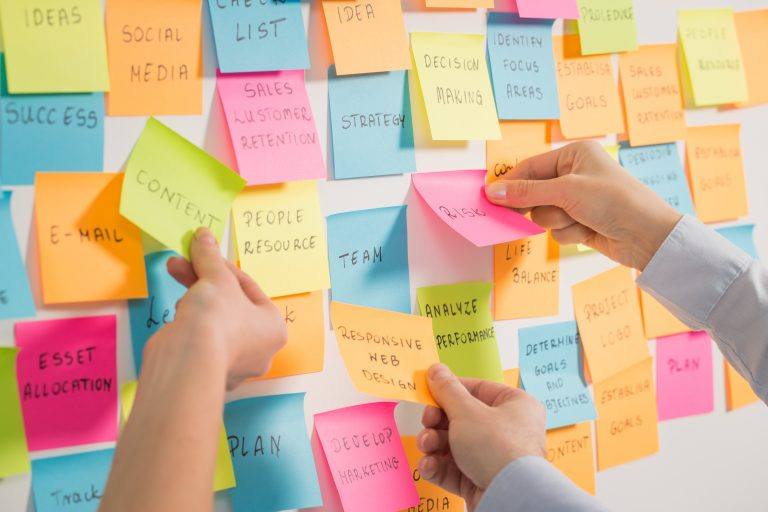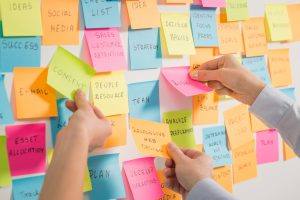 Are you an SEO nerd? Are you looking to become one? While our job responsibilities are constantly in flux, other things stay fairly constant. Behold: the words, phrases, and acronyms we've come to know and love. If you're just starting out or you're an expert who needs a refresher, this list of SEO terms is...