Say Hello to Google Buzz

The search giant held a press conference today at its Mountain View, California headquarters to announce the release of Google Buzz.
Not to be confused with the social news sharing network of Yahoo! Buzz, Google Buzz is integrated into Gmail, allowing users to easily share status updates, photos, videos, and more right from their Gmail account.
During today's press conference, it was announced that Google Buzz can be connected with Twitter, Flickr, Picasa and Google Reader accounts.
Google says: "We're still rolling out Buzz to everyone, so if you don't see it in your Gmail account yet, check back soon."
Are you a Gmail user who has already used Google Buzz? What's your first impression?
Up Next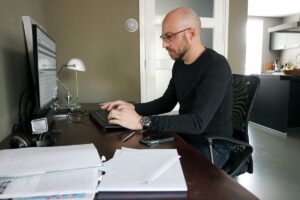 Blogs are an incredible tool for building brand awareness and even driving sales. The best way to get long-term benefits from your business's blog posts is to prioritize SEO and thorough topic planning. Here are the basics and the detailed logistics to know.   The Basics 1. Choose effective topics. Successful content marketing requires creating...