Search & Brand Management: The Taco Bell E.coli Crisis
Well by now it's no secret that Taco Bell has been dealing with the aftermath of E.coli tainted lettuce that surfaced in locations throughout the Northeast United States, causing as many as 71 customers to fall ill. What may not be as widely known is one of the ways in which Taco Bell is addressing this PR crisis.
While it's not uncommon for companies to face public relations opportunities resulting from a crisis situation like this. What is uncommon, in my opinion, is for a company to effectively utilize search in its response.
Showing some foresight, Taco Bell is currently managing a paid search campaign directing users who are looking for related information to an official corporate response including a video message from the president, Greg Creed.
Kudos Taco Bell. I commend the innovative thinking that lead to this campaign. After all, it is no secret that search engines are a primary source of information, including news stories, for more than a few people these days. So why wouldn't Taco Bell want to put its message in front of those who are actively seeking information on this story, especially since their paid ad is surrounded by law firms who will undoubtedly have a different take on the whole situation. Way to "think outside the bun".
Companies everywhere can learn a valuable lesson from this. Search marketing is a powerful brand management tool that should not be overlooked.
Up Next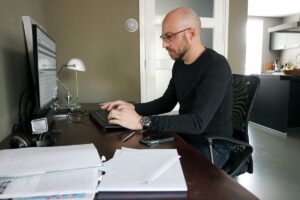 Blogs are an incredible tool for building brand awareness and even driving sales. The best way to get long-term benefits from your business's blog posts is to prioritize SEO and thorough topic planning. Here are the basics and the detailed logistics to know.   The Basics 1. Choose effective topics. Successful content marketing requires creating...