Search Data Anonymity – Can AskEraser Affect Search Engine Usage?
Yahoo has recently announced that it will join Google, Ask and Microsoft in making search data "anonymous" after a set period of time.
Yahoo stated that after 13 months, search data would become anonymous by deleting all cookie ID and IP address information which could be used to link specific searches to users of their engine.
The pressure on these major companies to not only make search data anonymous, but to also be more open regarding the types of information attained from users, has been more greatly applied since the "accidental" release of user search data from AOL a year ago.
With Yahoo's announcement to conform to anonymous search data, each of the four major engines have succumb to the pressure. Yahoo will be deleting search information following 13 months after a search was performed, and Google, Ask and Microsoft have agreed to do so following 18 months.
In addition to deleting data following 18 months, Ask has taken it one step further by also promising users a feature called AskEraser, which will allow users to erase their own search history.
When enabled, AskEraser will destroy all personal data at the time of the search, likely by cookie identification. To utilize the feature, which Ask has stated will be available in the US and UK later this year, users will have to opt-in and will be shown a reminder that the feature is enabled.
AskEraser provides an additional amount of user privacy that isn't currently offered from Google, Yahoo or Microsoft. Sure, these companies have some valid reasons for storing user data, such as improving algorithms, preventing click fraud and so on, but with all of the private information they have access to, it's my guess that AskEraser will appeal to a lot of users.
While they may not have the advanced algorithm of Google, and may occasionally serve up a few more irrelevant search results, Ask has taken a big step here to protect the privacy of its users, and this response could help to trigger a favorable sway in the level of Ask's user base down the road.
Up Next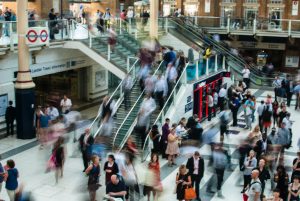 When you've worked in marketing for a couple of decades, you've surfed hundreds of waves of change in digital marketing. Through it all, these have been the top digital marketing FAQs we hear at Oneupweb. Cruise our answers to these marketing questions, and feel free to ask us something directly. Who should I be marketing...