Self Destruction Is Now Less Imminent – Both Online And Offline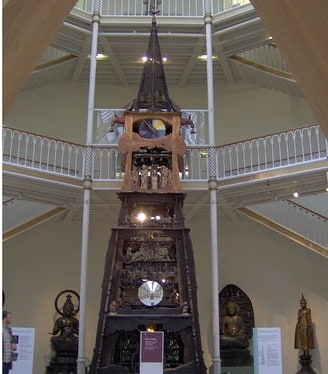 2010 is already looking up. For only the 19th time since its introduction in 1947, the time on The Doomsday Clock has been updated. On January 14th, the clock was updated from 11:55pm to 11:54pm. This change was made to reflect "a more hopeful state of world affairs," and was announced over a live feed on Turnbacktheclock.org.
The quote, "a more hopeful state of world affairs," can be applied to much more than just The Doomsday Clock. For many online retailers, 2010 is a year that needs to show improvement. And the good news is that the potential is there.
According to comScore, the 2009 holiday e-commerce season saw a four percent increase in spending over the 2008 season. Although not huge, this increase is a good sign of hope for 2010. People are still shopping online and although they are spending less, (1.5 percent less than 2008) comScore reports that the number of online shoppers still rose six percent (or by 8.7 million people). In addition, 2009 saw an increase in the number of people who turned to social media outlets to influence their online buying habits. 28 percent of consumers said that social media had some influence over their holiday purchase decisions.
What does this mean for your 2010 online marketing strategy? With more people shopping online and increasingly looking to social media sites to guide their decisions, it's critical for your business to have a solid digital marketing plan in a place. It's essential that this plan integrates both organic positions and utilizes social media in order to monitor and interact with your audience. Doing this will also help to build a positive brand image.
It's not only about people finding your company online, but also what they learn about your business from other sites. Do you know what's being said about your company? And what message are you sending about your company?
Remember, 2010 is full of opportunity if you know where to reach your audience. If you need help creating an online marketing plan, Oneupweb can certainly help.