Seth Godin Gets Violent
Seth Godin comments today on a post Danny Sullivan put up over at Search Engine Watch about search marketing.
In the past, some have seen Mr. Godin as an opponent to search marketing. It seems that more than likely he was just being cautious when looking at a very young industry with a lot of growing up still left to do.
I'm glad he's taken another look. Thanks Seth.
Up Next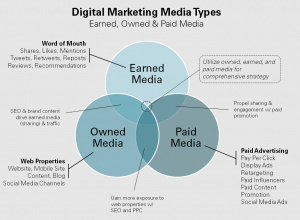 In order to generate quality website traffic and efficient ROI for your business, you already know you need content that's compelling and useful to your target audience. But website content creation is not enough. A great strategy combines different types of media for optimal performance. Let's talk about earned media vs. paid media vs. owned...