Shop Early & Often This Holiday Season
Enough with the gloom and doom already! Is anyone else out there as sick and tired of the steady drumbeat of the impending "economic apocalypse" from the media as I am?
Last time I checked, 94% of Americans had jobs. 98% of us weren't losing our homes to foreclosure. Gasoline prices continue to fall. I filled my gas tank for less than $30 this morning, for crying out loud.
Other prices are coming down as well. This holiday season could be one of the best on record for gift buyers and gift recipients.
You may ask – has Vern lost his mind? Nobody's that optimistic. And what's this all have to do with paid search anyway? Well, read on, all you shopping neophytes. The silver lining in the storm clouds of recession is price competition. And the internet – your "A" ticket to shopping Nirvana.
Why the admonition to Shop Early? Shortages of this year's "hot" gifts are likely as manufacturers have cut production, fearing the recession will dampen demand. C'mon guys, this is America, we're all hard-wired from birth to be the consumption engine for the planet. Nevertheless, once you've finalized your shopping list, get busy! Get online!
Retailers, online and brick and mortars, are falling all over themselves to compete on price. In a land where almost everything we buy has become a commodity, the only ways to effectively compete are through price and convenience. The success of Wal-Mart, Sam's Club and Costco are testament to pricing. The internet makes shopping convenient.
How's a shopper to find the best prices efficiently, without spending endless hours jumping from website to website? Well, you have to know what you're looking for.
Zero in on a manufacturer and product name. Model number helps as well. Then go to Google and perform a very narrow search. A less specific search like: Garmin GPS won't do. Enter something like: Garmin nuvi 205W GPS in the Google text box. Google will serve up a results page with extremely relevant, targeted results and make price comparisons a snap. Check out the Shopping Results link. Comparing shipping details is less transparent, but be sure to confirm shipping costs and time to delivery.
The Shop Often portion of the title should be obvious. We all need to do our part to avoid a recession and prove the pundits wrong. Don't let all the talk of hard times become a self-fulfilling prophecy. Max out those credit cards! Interest rates came down again this week. Yippie!
Up Next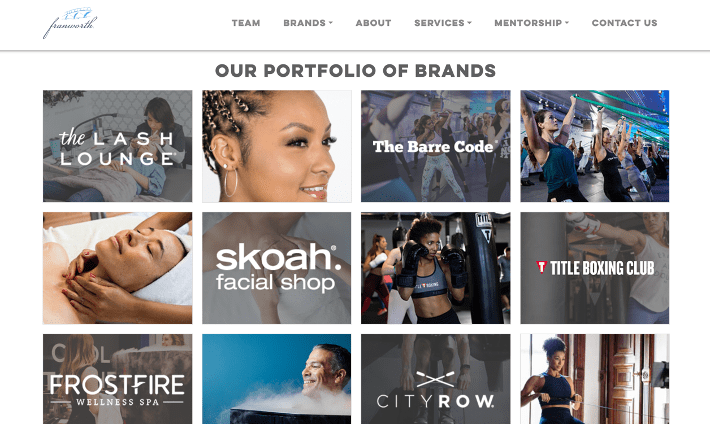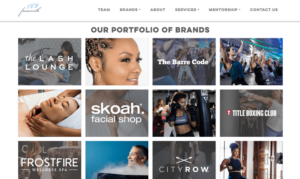 A Budding Franchise Partnership Oneupweb had been working with Franworth indirectly since May 2019 by supporting some of the franchise organization's brands. This website migration project kicked off in late February 2021 and was our first project for the Franworth brand itself. The Problem While growing their portfolio of brands, Franworth realized their Wix website...