Social Media For Franchise Development
In about three weeks I'll be embarking on a journey to San Antonio, TX, where I'll be featured as a guest speaker at the IFA's 50th Annual Convention. This event will be taking place February 5-8. On Saturday, February 6th, at 2:45pm CST, I will be participating in a panel that will provide audience members with valuable information on how to leverage social media for franchise sales.
Here's a run-down on some of the topics we plan on covering throughout our session: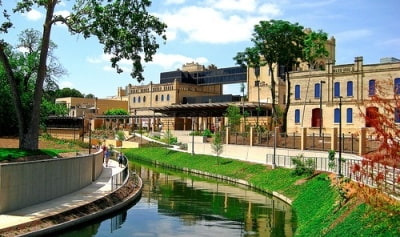 Revealing your core beliefs through social media; passing the transparency test.
How to garner better leads and save money using social media rather than traditional marketing channels.
Developing brand relationships through social media.
Social Media and B-to-B sales: incongruous or compatible?
Managing your social media in less than an hour per day.
Building a social media campaign using patience, patience and more patience.
So if you're involved in the franchising and/or marketing business, or you just have something to add about social media and franchise development, feel free to tweet it using the hashtag #FranDevSocial. We'd love to hear what you have to say. In addition, we'll also be live on Twitter throughout our session to take and address questions posted to #FranDevSocial.
Hope to see you there!
And in the mean time, check out the social media marketing services Oneupweb has to offer your business (franchise or not).
Image courtesy of AndYaDon'tStop.