Social Media Is Saving Lives
The different uses for social media are nearly limitless, and continue to grow. Aside from the obvious helping-people-stay-connected role that social media is best known for, there are several other ways that it is currently being used. We've all heard the stories of people landing jobs and fame through social media sites, brands communicating special offers to their customers and simple concepts turning huge overnight (Kogi Korean Taco Truck ringing a bell?). But how many of you would believe me if I told you that social media could actually save your life? And has been used for that exact purpose? In fact, the use of social media within the medical community is becoming more and more popular.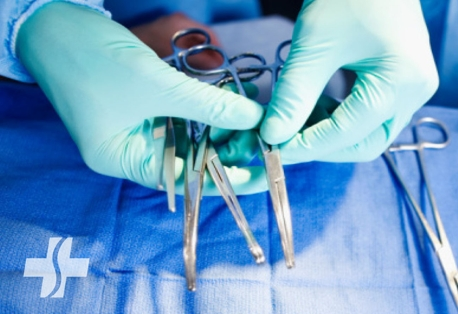 According to an article in the Fort Worth Star-Telgram, Twitter is being used in the medical world to keep families updated while their loved ones undergo surgical procedures. In one case Twitter was used by a surgeon to give step-by-step instructions to another doctor who was performing an emergency procedure. Twitter can also be used to provide constant updates about particularly dangerous viruses like the Swine Flu, which many people find comforting and helpful.
The number of doctors and nurses using blogs has also steadily increased. They're currently using these forums to express themselves about the ups and downs associated with their careers, or to comment on recent medical news – and this type of use is shown to be increasing. While medical careers tend to be more scientific and clinical than those in other fields, blogging offers a way for medical professionals to creatively express feelings and experiences that may otherwise remain suppressed from the outside world. On a similar platform, forums exist for patients to gain support and advice from those sharing similar experiences – making these communities an extremely important part of the healing process.
Additionally, YouTube has become a popular social media site within the medical world. Doctors and patients alike are using YouTube to share their stories. Many cancer patients are currently using YouTube for several reasons such as documenting treatments, sharing information on how to overcome the side effects associated with their treatments or helping to raise money for related causes. Hospitals are also using YouTube to videotape procedures (with patient permission) and post them on video sharing sites and other websites. The idea behind this is that others who may be getting the procedure can watch these videos and become more comfortable after knowing what the treatment will involve.
While I will be the first to acknowledge that I think social media can definitely be used to benefit the medical community, I can't help but wonder: How far is too far?
Personally, if I were having an emergency procedure done on me, I would hope the doctor performing it knew exactly what she was doing and was not relying on information being tweeted to her by another doctor.
And what about the documenting of surgical procedures on sites like YouTube, or blogging about patient experiences? Will this lead to more legal issues within the medical community? Please feel free to post your thoughts and opinions!