Start Your Car with Your iPhone
Living in northern Michigan, I thankfully have a garage to help keep the winter fluff from piling up on my vehicle overnight. Still, I can definitely see the benefits of having a remote car starter for warming up my vehicle during the frozen months.
Now Viper has introduced SmartStart, a remote entry/car alarm system that can be controlled via your iPhone or iPod Touch. According to Viper, the SmartStart system is the only remote car starter that works with an iPhone.
In addition to using your iPhone to control the system (thus allowing you to further minimize the number of gadgets you have to lug around), the primary advantage of SmartStart over the standard remote starter/security system is that the range of service is vitually limitless.
According to the Viper website:
With SmartStart, there is no such thing as "too far away." SmartStart works over the 3G cellular network or over Wi-Fi, giving you virtually unlimited range anywhere in the U.S. As long as your vehicle is in range of a GSM cellular signal and your phone has a 3G or Wi-Fi signal, SmartStart will work.
It's always interesting to see how new technologies build upon existing technologies to make them more accessible and useful.
Hat tip to Mashable.
Up Next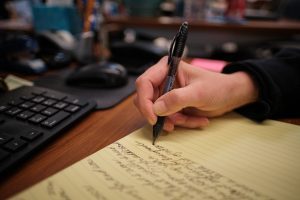 As content creators, we're continuously building content (for our agency and for our clients) to best meet the needs of potential and existing customers. While meeting those needs is important to us, the ultimate goal of content creation is always to drive leads and sales. Gated content is a valuable part of many marketing strategies,...