Oneupweb : Step & Close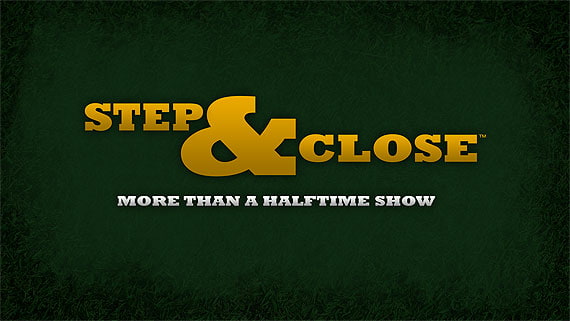 So we've just wrapped post production on a huge project here at Oneupweb. I'm referring to our band documentary Step & Close. The culmination of months of shooting & editing interviews, rehearsals, and live performances for the Traverse City West Senior High School's Titan marching band. A lot of effort was put into this project not only by us, but by band directors Pat Brumbaugh and Flournoy Humphreys, as well as the students of the Titan Marching band.
Step & Close started off as a modest project organized by Oneupweb's CEO Lisa Wehr to promote Traverse City West's band program. Unlike previous video production projects I've worked on, Step & Close quickly snowballed from a short feature into a full-blown community event. Now set to premiere in Traverse City's famous State Theater on December 4th, Step & Close is sure to be a spectacle to remember. If you are going to be in the area during the weekend, I would wholeheartedly encourage you to attend. Even if you are unable to, please check out the Step & Close website to watch the trailer, and order a DVD or t-shirt. I would be remiss if I didn't note that ALL proceeds are donated to the Traverse City West band program.
I want to make sure I give a shout out to everyone who has worked on the project. As a testament to the pool of creative talent located in this building, this entire project, from initial concept to DVD mastering and duplication has been completed in-house. The workhorse of this entire project has been Leah Singer, who not only ran a camera on shoots, but also edited the feature down into its final form. Robert Hall and Mike Gilger were videographers extraordinaire. Brooks Vanderbrush and Hillary Burns flexed their excellent research and marketing prowess. Yoffy provided the excellent aesthetic that tied the whole package together. Carly Wujcik helped keep us organized and on task. Maureen Michaels provided "the muscle" on shoots, but also picked out those easily missed errors. Big ups to Adam Daly for mastering the art of DVD/Blu Ray. I can't forget to thank Tony Owen for putting together the awesome microsite. Finally, thanks to Lisa Wehr. Although it is obvious that this project is very important to her, I want to express my gratitude to her for allowing us the opportunity to work on something outside of the normal scope of our roles here at Oneupweb.