Oneupweb : How to Download Your Facebook Info and Use the New Groups
We had something funny happen the other day. You may have noticed that when you search Facebook in the Straight Up Social search engine you get no results. Our team of experts looked into the problem and found out what was happening. Apparently, we had so many posts about Facebook that the search function no longer recognized the term. Its logic was that there are so many Facebook posts you no longer need to search for it. Just click anywhere, and you're bound to find something about Facebook !
Well there is no avoiding it­, Facebook is hot! And right now the social media giant is making some big changes. So despite our team of experts requesting that we write about something other than Facebook, we are writing about Facebook. And with all the changes happening, this won't stop anytime soon.
So without further ado, here is yet another Facebook post.
Yesterday Facebook added new features for users. The first was access to your information.
How to Download your Facebook Info:
While logged into your personal Facebook account, in the upper right of the page click "Account", then "Account Settings."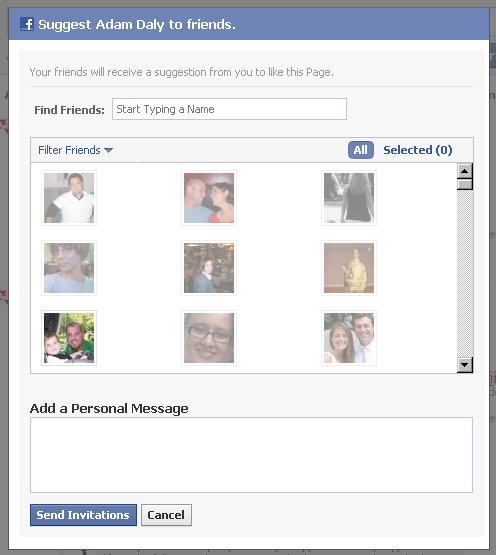 Scroll down to the bottom of the page and you will see a new option labeled "Download You Information." Click "Learn More."

Now because I've already downloaded my information, the bottom of the screen shot below will look different than yours, so I just cropped it out.

You should see a button that instructs you to download your information. After clicking it, you will see "Pending" and Facebook will notify you as soon as your download is available.
After a few minutes, you will receive an email with a link to your download. All that's left to do is download and unzip your information. It is stored in an .html file that you can open in your browser of choice. It basically includes your feed: pictures, videos, conversations and events. It's a pretty nostalgic experience scrolling through what you posted a year ago.
How Facebook Groups Work:
So the big question is how do the New Facebook Groups, announced yesterday, differ from the old Facebook Groups? I'm not going to help you much on this one. But I do know from the sounds of it, the new Facebook groups are only the beginning of bigger changes that are going to happen with Facebook. The goal, according to the Mark Zuckerberg, is to mirror actual social groups in real life on Facebook. We'll see what this looks like as Facebook releases more changes over the next few months.
To get started with groups click Facebook Groups.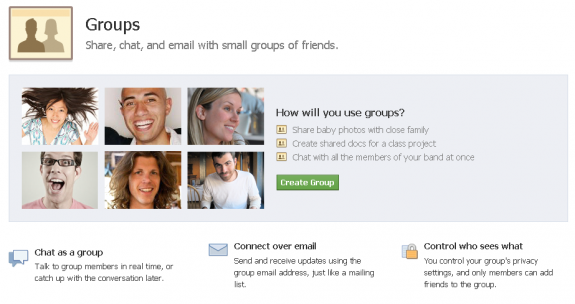 Groups are pretty simple to set up. Click "Create Group." Give your group a name, choose if you want your group to be open, closed, or secret and then invite the members.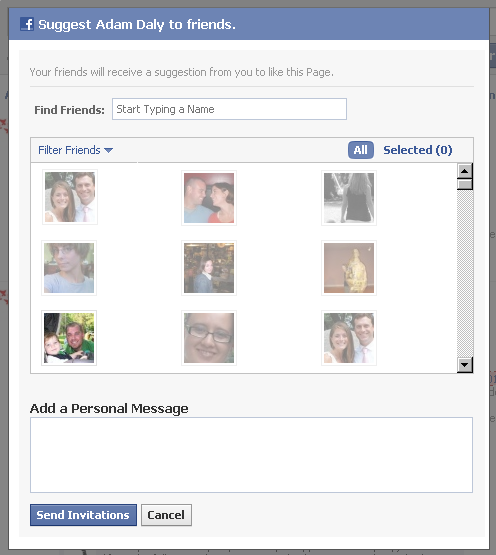 Below is an overview screen shot of the what the new Facebook groups look like.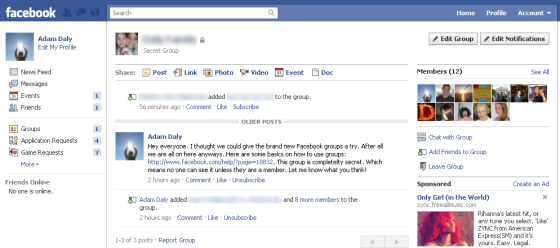 It's a little limited in the posting options. For example: you can't post a link and an image in the same update for some reason. But other than that it's pretty similar to your own Facebook page. But instead of being out there for all to see, you can choose a group of people to solely communicate with.
Zuck said that not many people were using lists, so groups they thought would be a better solution.
What do you think about being able to download your information? Are you going to use this new feature often? What about the new groups? Have you created any yet? Please leave your thoughts in the comments below.