StraightUpSearch the Podcast – Three's A Crowd
Hello Friday! And say hello to another episode of StraightUpSearch the podcast.
This week Amy and Vern entertain Tim and our listeners with insights into Amy's recent blog post, Yahoo Tests Google Search Ads: A Search Rivalry.
We examine the motivation behind Yahoo's recent deal with Google to display PPC ads on Yahoo search results. Is it a power play against Microsoft's recent takeover bid? How much pay-per-click market share could Google walk away with? Is three company or a crowd? Let's find out.
Up Next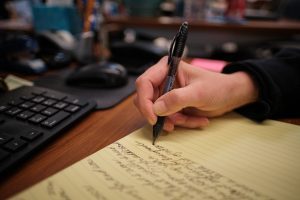 As content creators, we're continuously building content (for our agency and for our clients) to best meet the needs of potential and existing customers. While meeting those needs is important to us, the ultimate goal of content creation is always to drive leads and sales. Gated content is a valuable part of many marketing strategies,...