StraightUpSearch the Podcast – Three's A Crowd
Hello Friday! And say hello to another episode of StraightUpSearch the podcast.
This week Amy and Vern entertain Tim and our listeners with insights into Amy's recent blog post, Yahoo Tests Google Search Ads: A Search Rivalry.
We examine the motivation behind Yahoo's recent deal with Google to display PPC ads on Yahoo search results. Is it a power play against Microsoft's recent takeover bid? How much pay-per-click market share could Google walk away with? Is three company or a crowd? Let's find out.
Up Next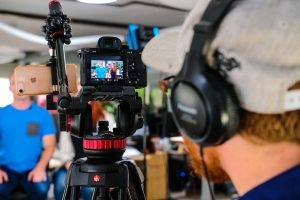 With so many avenues to market your business, determining which will garner the most ROI can be overwhelming. As you're debating where to allocate your marketing spend, do not overlook video marketing. Here are some initial reasons: Video marketing works – plain and simple. Video display ads have been found to earn 480% more clickthroughs...