StraightUpSocial News Links for 10/19/2009
Jared Stivers at MediaPost shares his critique of Bacardi Rum's recent social media marketing campaign, which is severely lacking in the social sense, and offers insights for success.
Om Malik at GigaOm shares his interview with Mozilla CEO John Lilly, who talks about his company's plans to have the Firefox web browser as a key component of mobile operating systems.
Katie Zemtseff of the Seattle Daily Journal Of Commerce sits down with business owners who are learning the basic principles of social media marketing.
Up Next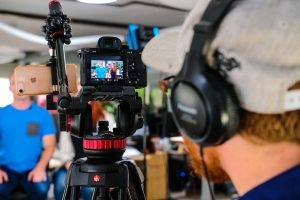 With so many avenues to market your business, determining which will garner the most ROI can be overwhelming. As you're debating where to allocate your marketing spend, do not overlook video marketing. Here are some initial reasons: Video marketing works – plain and simple. Video display ads have been found to earn 480% more clickthroughs...