StraightUpSocial News Links for 10/21/2009
Nick O'Neill at All Facebook tells us about recent upgrades to Facebook Groups, including the addition of group activity into a user's news feed.
Laura Sydell at NPR takes a closer look at the offline, and online, social divisions between Facebook and MySpace users.
Jeremiah Owyang at Web Strategy by Jeremiah Owyang shares his thoughts on tools that local businesses should be using to attract and keep mobile customers.
Up Next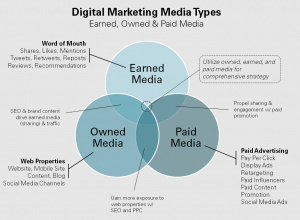 In order to generate quality website traffic and efficient ROI for your business, you already know you need content that's compelling and useful to your target audience. But website content creation is not enough. A great strategy combines different types of media for optimal performance. Let's talk about earned media vs. paid media vs. owned...