StraightUpSocial News Links for 10/2/2009
Ben Parr at Mashable shares info about Twitter's upcoming geolocation feature, which will reportedly attach latitude and longitude to a person's tweets.
Kim-Mai Cutler at VentureBeat tells us how Facebook has made it easier for companies to implement Facebook Connect on their web properties, with the launch of Facebook Connect Wizard.
MG Siegler at TechCrunch takes a closer look at the "coincidence" of Orkut users in India being suddenly unable to export their friend data to rival Facebook.
(PS. I'm a sucker for any post with a photo of the Soup Nazi. See: The Anti-Blog Blog Post)
Up Next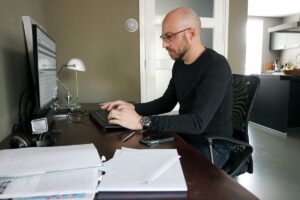 Blogs are an incredible tool for building brand awareness and even driving sales. The best way to get long-term benefits from your business's blog posts is to prioritize SEO and thorough topic planning. Here are the basics and the detailed logistics to know.   The Basics 1. Choose effective topics. Successful content marketing requires creating...