StraightUpSocial News Links for 10/28/2009
Stan Schroeder at Mashable points out the engagement strategy behind Facebook's recent push for users to "reconnect" with other users, despite the recommendations to reconnect with deceased friends and ex-lovers.
James Lewin at Podcasting News shares info about Twaud.io, a simple tool for sharing audio content via Twitter.
Marshall Kirkpatrick at ReadWriteWeb shares an interview with Google CEO Eric Schmidt, who, in addition to other observations, says "the great challenge of the age" is ranking real-time social content.
Up Next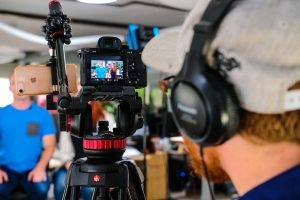 With so many avenues to market your business, determining which will garner the most ROI can be overwhelming. As you're debating where to allocate your marketing spend, do not overlook video marketing. Here are some initial reasons: Video marketing works – plain and simple. Video display ads have been found to earn 480% more clickthroughs...