StraightUpSocial News Links for 10/9/2009
CNN launches a new weekly feature to highlight five recommended Twitter feeds, just like tweeters do every Friday via the #FF hash tag. This week, CNN's focus is on NASA's moon crash mission that happened this morning.
Nick O'Neill at All Facebook shows us how the Twitter accounts with the most followers (mostly celebrities) are catching up to the Facebook accounts with the most fans (mostly celebrities, again) in terms of overall numbers of fans/followers.
Erick Schonfeld at TechCrunch shares news of changes at social sharing site StumbleUpon, which can now function more like a search engine with a social layer built into the search results.
Up Next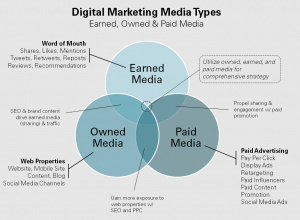 In order to generate quality website traffic and efficient ROI for your business, you already know you need content that's compelling and useful to your target audience. But website content creation is not enough. A great strategy combines different types of media for optimal performance. Let's talk about earned media vs. paid media vs. owned...