StraightUpSocial News Links for 11/11/2009
MG Siegler at TechCrunch tells us more about Twitter's new Retweet functionality, which is slowly rolling out to more users.
Richard MacManus at ReadWriteWeb shares results of a recent online consumer survey revealing that 40% of respondents "friend" a brand on Facebook, and over 25% follow a brand on Twitter, in addition to other findings.
James Lewin at Podcasting News points out Vidly's announcement that it is the "first Twitter video service to support full 720p HD video."
Up Next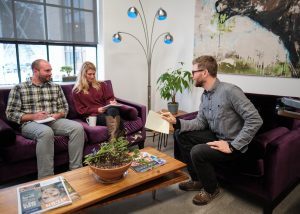 A Gartner CMO survey found that publicly traded companies spend about 11% of total revenue on marketing, and as much as 75% of that marketing budget goes to digital. However, average marketing budget is influenced by industry, audience, cash flow and more. Alas, there's no magic marketing budget based on percentage of revenue or sales. But you...