StraightUpSocial News Links for 11/11/2009
MG Siegler at TechCrunch tells us more about Twitter's new Retweet functionality, which is slowly rolling out to more users.
Richard MacManus at ReadWriteWeb shares results of a recent online consumer survey revealing that 40% of respondents "friend" a brand on Facebook, and over 25% follow a brand on Twitter, in addition to other findings.
James Lewin at Podcasting News points out Vidly's announcement that it is the "first Twitter video service to support full 720p HD video."
Up Next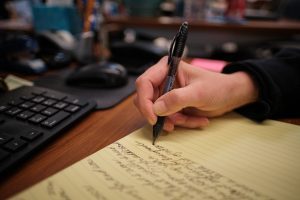 As content creators, we're continuously building content (for our agency and for our clients) to best meet the needs of potential and existing customers. While meeting those needs is important to us, the ultimate goal of content creation is always to drive leads and sales. Gated content is a valuable part of many marketing strategies,...