StraightUpSocial News Links for 3/29/2010
The social media giant is looking to change its Privacy Policy and Statement of Rights, but with a catch, Facebook wants user feedback. Changes will likely include location features, which may be announced during Facebook's f8 developer conference.
TechCrunch's Erick Schonfeld writes about what's considered one of the iPad's biggest weaknesses – no Flash – and how an Internet TV platform company will stream its videos in an HTML 5 player when it detects an iPad.
YouTube announced that it will soon allow users to see what YouTube videos your friends are sharing on the social media giant – Facebook.
Up Next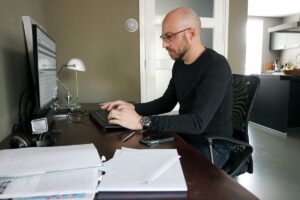 Blogs are an incredible tool for building brand awareness and even driving sales. The best way to get long-term benefits from your business's blog posts is to prioritize SEO and thorough topic planning. Here are the basics and the detailed logistics to know.   The Basics 1. Choose effective topics. Successful content marketing requires creating...