StraightUpSocial News Links for 8/10/2009
Geoffrey Fowler at The Wall Street Journal previews today's expected social functionality upgrades at document sharing site Scribd.
Urmee Khan at Telegraph.co.uk tells us about the decision by Britain's Ministry of Defence to allow troops to use social networking sites, but to also use "common sense."
Ben Parr at Mashable updates us on the state of affairs following last week's Distributed Denial of Service (DDoS) attack that affected Twitter, Facebook, Google and others.
Up Next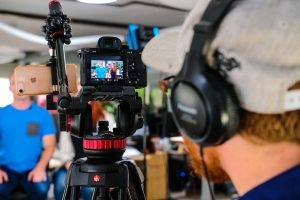 With so many avenues to market your business, determining which will garner the most ROI can be overwhelming. As you're debating where to allocate your marketing spend, do not overlook video marketing. Here are some initial reasons: Video marketing works – plain and simple. Video display ads have been found to earn 480% more clickthroughs...