StraightUpSocial News Links for 8/10/2009
Geoffrey Fowler at The Wall Street Journal previews today's expected social functionality upgrades at document sharing site Scribd.
Urmee Khan at Telegraph.co.uk tells us about the decision by Britain's Ministry of Defence to allow troops to use social networking sites, but to also use "common sense."
Ben Parr at Mashable updates us on the state of affairs following last week's Distributed Denial of Service (DDoS) attack that affected Twitter, Facebook, Google and others.
Up Next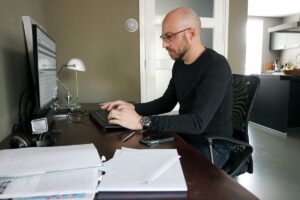 Blogs are an incredible tool for building brand awareness and even driving sales. The best way to get long-term benefits from your business's blog posts is to prioritize SEO and thorough topic planning. Here are the basics and the detailed logistics to know.   The Basics 1. Choose effective topics. Successful content marketing requires creating...