StraightUpSocial News Links for 8/12/2009
Daniel Brusilovsky at TechCrunch points out LinkedIn's announcement that the professional social network has reached 45 million users.
Frederic Lardinois at ReadWriteWeb previews Facebook Lite, a simplified version of Facebook, that appears to closely mimic Twitter. So far, access to Facebook Lite has been by invitation only.
James Lewin at Podcasting News tells us that video podcasters can now publish their shows to TiVo DVRs for viewers to easily access via their TVs.
Up Next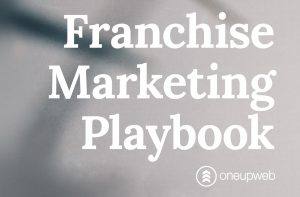 July 15, 2020: We updated the Franchise Marketing Playbook with relevant information for marketing during COVID-19. Get the updated Franchise Marketing Playbook now: Franchise marketing starts at the top. As a franchisor, it's up to you to set the tone for your corporate brand and help franchisees find ways to translate that tone for local...