StraightUpSocial News Links for 8/19/2009
Greg Sandoval at CNET News examines how music service iLike, provider of Facebook's most popular music app, may be feeling the effects of platform dependency in the wake of MySpace's offer to purchase the company.
Justin Smith at Inside Facebook gives us a very thorough preview of version 3.0 of Facebook's iPhone app.
Om Malik at GigaOm takes a closer look at wireless access census data to see how the growth of smartphones has placed more importance on Wi-Fi networks for mobile users.
Up Next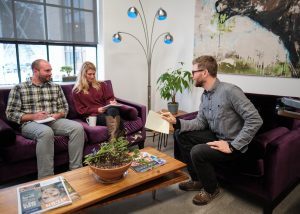 A Gartner CMO survey found that publicly traded companies spend about 11% of total revenue on marketing, and as much as 75% of that marketing budget goes to digital. However, average marketing budget is influenced by industry, audience, cash flow and more. Alas, there's no magic marketing budget based on percentage of revenue or sales. But you...