StraightUpSocial News Links for 8/19/2009
Greg Sandoval at CNET News examines how music service iLike, provider of Facebook's most popular music app, may be feeling the effects of platform dependency in the wake of MySpace's offer to purchase the company.
Justin Smith at Inside Facebook gives us a very thorough preview of version 3.0 of Facebook's iPhone app.
Om Malik at GigaOm takes a closer look at wireless access census data to see how the growth of smartphones has placed more importance on Wi-Fi networks for mobile users.
Up Next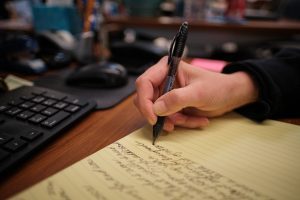 As content creators, we're continuously building content (for our agency and for our clients) to best meet the needs of potential and existing customers. While meeting those needs is important to us, the ultimate goal of content creation is always to drive leads and sales. Gated content is a valuable part of many marketing strategies,...