StraightUpSocial News Links for 8/31/2009
MG Siegler at TechCrunch tells us that Fox TV will broadcast reruns of Fringe and Glee this week with a running Twitter commentary at the bottom of viewers' screens.
Stan Schroeder at Mashable clues us in to upcoming changes at Wikipedia that include the addition of color codes for newly edited text based on the author's reputation.
James Lewin at Podcasting News shares info about Fwix – a local news aggregator that is releasing an iPhone app that allows users to upload media to the Fwix site, with the goal of building out an AP-like local newswire.
Up Next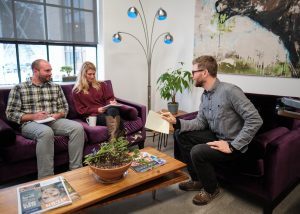 A Gartner CMO survey found that publicly traded companies spend about 11% of total revenue on marketing, and as much as 75% of that marketing budget goes to digital. However, average marketing budget is influenced by industry, audience, cash flow and more. Alas, there's no magic marketing budget based on percentage of revenue or sales. But you...