StraightUpSocial News Links for 9/18/2009
Sarah Perez at ReadWriteWeb takes a closer look at an analysis by the Online Publishers Association, which suggests social networks are essentially replacing email for personal communication.
Jason Kincaid at TechCrunch reviews Ustream's new mobile streaming application for the Android mobile platform, which allows the user to broadcast directly to the web – a function that is restricted by Apple's iPhone.
Edward Marshall at The Journal provides our off-the-wall Friday news with this story of a suspected burglar who stopped to check his Facebook profile at the scene of the crime. The robbery victim noticed that the suspect had failed to log out of the social networking site and notified the authorities.
Up Next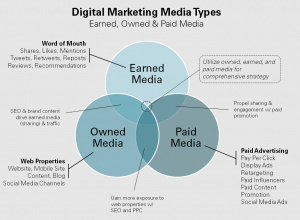 In order to generate quality website traffic and efficient ROI for your business, you already know you need content that's compelling and useful to your target audience. But website content creation is not enough. A great strategy combines different types of media for optimal performance. Let's talk about earned media vs. paid media vs. owned...