StraightUpSocial News Links for 9/21/2009
Frederic Lardinois at ReadWriteWeb tells us about Adobe's launch of Flash Platform Services for Distribution, which is designed to make it easier for developers to create and share applications across a variety of platforms. Adobe says it will launch an additional service later this year to focus exclusively on social networking platforms.
Ben Parr at Mashable shares his thoughts on why Twitter's plan to support the RT (retweet) syntax will help the microblogging service grow.
Matt Marshall and Kim-Mai Cutler at DigitalBeat share an interview with Chamath Palihapitiya, Facebook's vice president of growth, mobile and international expansion, who says Google is more important than Twitter in terms of competition for Facebook.
Up Next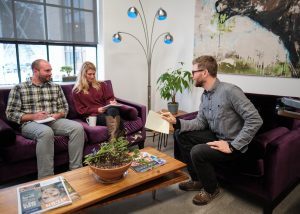 A Gartner CMO survey found that publicly traded companies spend about 11% of total revenue on marketing, and as much as 75% of that marketing budget goes to digital. However, average marketing budget is influenced by industry, audience, cash flow and more. Alas, there's no magic marketing budget based on percentage of revenue or sales. But you...