StraightUpSocial News Links for 9/2/2009
comScore releases data showing social networking sites displayed more than 20% of all ads viewed online in June 2009, in addition to who the top advertisers were.
Don Reisinger at CNET News tells us that the National Football League has pulled the plug on tweeting 90 minutes before, during and until after post-game interviews. In addition to players, team personnel, and player reps, the ban also applies to journalists.
Eric Eldon at Inside Facebook (nice move Eric!) takes a closer look at the remarkable growth of McDonald's Facebook fan page over the last month.
Up Next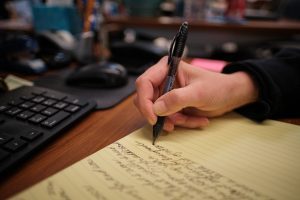 As content creators, we're continuously building content (for our agency and for our clients) to best meet the needs of potential and existing customers. While meeting those needs is important to us, the ultimate goal of content creation is always to drive leads and sales. Gated content is a valuable part of many marketing strategies,...