StraightUpSocial News Links for 9/2/2009
comScore releases data showing social networking sites displayed more than 20% of all ads viewed online in June 2009, in addition to who the top advertisers were.
Don Reisinger at CNET News tells us that the National Football League has pulled the plug on tweeting 90 minutes before, during and until after post-game interviews. In addition to players, team personnel, and player reps, the ban also applies to journalists.
Eric Eldon at Inside Facebook (nice move Eric!) takes a closer look at the remarkable growth of McDonald's Facebook fan page over the last month.
Up Next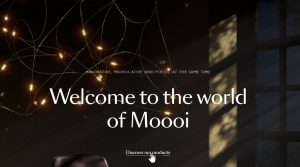 Across the web, animation is a powerful tool that businesses use to create compelling and useful experiences. But adding it to your site and making sure it's effective can be tricky, at best. Let's break it down and discuss the benefits, how we make it happen, and some examples of animation design. Benefits of Web...