StraightUpSocial News Links for 9/25/2009
Nick O'Neill at All Facebook speculates on the launch of an audio sharing application for Facebook.
Lance Whitney at CNET News shares data from a recent survey showing how companies are handling the monitoring of employee social networking outside the workplace.
Mary K. Pratt at ComputerWorld tells us how the Georgia Aquarium is tracking the ROI of its social media campaigns.
Up Next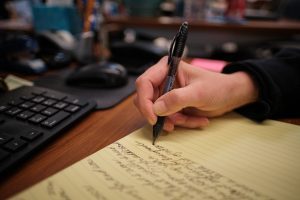 As content creators, we're continuously building content (for our agency and for our clients) to best meet the needs of potential and existing customers. While meeting those needs is important to us, the ultimate goal of content creation is always to drive leads and sales. Gated content is a valuable part of many marketing strategies,...